Politics
New campaign seeks support for expanded Supreme Court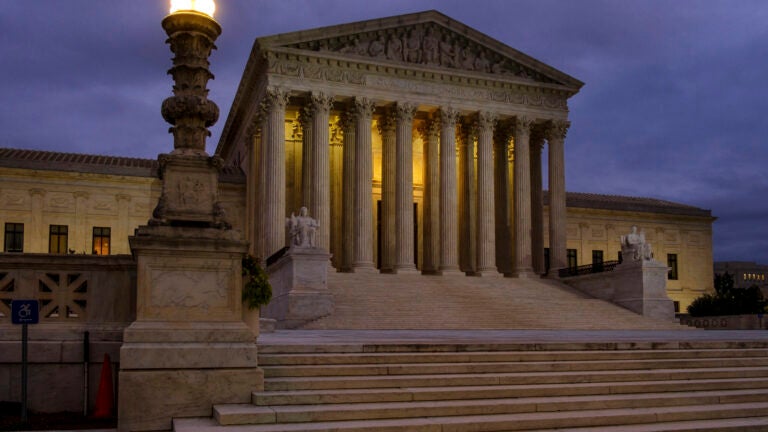 WASHINGTON (AP) — A couple of liberal Harvard law professors are lending their name to a new campaign to build support for expanding the Supreme Court by four justices in 2021.
The campaign, calling itself the 1.20.21 Project and being launched Wednesday, also wants to increase the size of the lower federal courts to counteract what it terms "Republican obstruction, theft and procedural abuse" of the federal judiciary. This includes the recent near party-line confirmation of Justice Brett Kavanaugh that cemented a conservative majority on the Supreme Court.
It is premised on Democratic victories in next month's elections and the 2020 presidential contest that could leave Democrats in charge of Congress and the White House in 2021, a possibility but by no means a sure thing. Additional justices nominated by a Democrat could change the court's ideological direction.
Harvard professors Mark Tushnet and Laurence Tribe are joining an effort being led by political scientist Aaron Belkin. He was a prominent advocate for repealing the "don't ask, don't tell" policy that prohibited LGBT people from serving openly in the military.
The Kavanaugh confirmation was the culmination of a process that started with Republicans blocking many of President Barack Obama's nominees to lower courts and then refusing to consider his Supreme Court nomination of Judge Merrick Garland in 2016, Belkin said. President Donald Trump's victory in November 2016 allowed him to fill the high court vacancy with Justice Neil Gorsuch.
Tribe sought to distinguish the new campaign from President Franklin Roosevelt's failed plan to expand the Supreme Court to 15 justices and pack it with his nominees in 1937.
Roosevelt was unhappy with high court decisions that were blocking New Deal legislation, but the new push for a larger court stems from Republican actions, not the court's decisions, Tribe said.
"The time is overdue for a seriously considered plan of action by those of us who believe that McConnell Republicans, abetted by and abetting the Trump Movement, have prioritized the expansion of their own power over the safeguarding of American democracy and the protection of the most vulnerable among us," Tribe said.
The size of the Supreme Court varied during its first 80 years from a low of six at the time the Constitution took effect in 1789 to a high of 10 during the Civil War. The current tally of nine justices was set in an 1869 law.