Politics
Jay Gonzalez and Charlie Baker to meet for Massachusetts governor debate
The hour-long meeting is scheduled for Thursday at 7 p.m.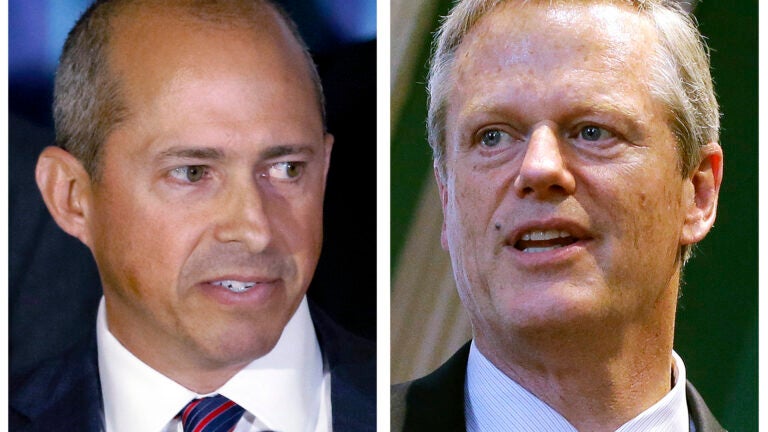 BOSTON (AP) — The final debate in the Massachusetts governor's race is on tap.
Republican incumbent Gov. Charlie Baker will face off against his Democratic challenger, Jay Gonzalez, a top budget official in the administration of former Democratic Gov. Deval Patrick.
The debate is scheduled for Thursday at 7 p.m.
The hour-long meeting will be televised live on WCVB-TV. Sponsors also include The Boston Globe and the UMass-Boston McCormack Graduate School of Policy and Global Studies.
Baker is running for a second four-year term as the top office-holder in a state where Republicans make up a small fraction of the total voting population.
Gonzalez is hoping to topple Baker, arguing that he hasn't been bold enough it trying to tackle top issues including the state's beleaguered public transportation system.