Politics
Here's how Mass. politicians reacted to Trump wanting to end birthright citizenship
"Trump's attempt to end birthright citizenship is an attempt to stoke xenophobic resentment before the election," Sen. Ed Markey said.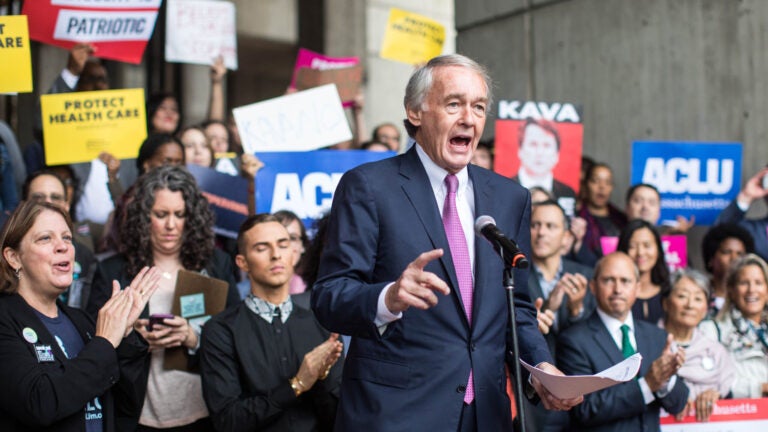 President Donald Trump has said he wants to end birthright citizenship for babies of non-citizens born in the U.S.
Birthright citizenship falls under the 14th Amendment, added to the Constitution in 1868.
Here's what Massachusetts politicians had to say about the president's controversial stance.
U.S. Sen. Ed Markey
Trump's attempt to end birthright citizenship is an attempt to stoke xenophobic resentment before the election. But it's enshrined in the Constitution & won't be overturned. We can't let him distract from GOP efforts to take away health care coverage for pre-existing conditions.

— Ed Markey (@SenMarkey) October 30, 2018
Boston Mayor Marty Walsh
As a son of immigrants, I am proud be an American — & also proud of my Irish heritage. Trump's agenda of bigotry is now targeting US-born children of immigrants. We stand united as a city and as a nation. Boston will not back down in our support for all immigrants, everywhere.

— Mayor Marty Walsh (@marty_walsh) October 30, 2018
Congressman Seth Moulton
https://twitter.com/sethmoulton/status/1057362061448101894