Politics
AP FACT CHECK: Trump inflates jobs improvement for veterans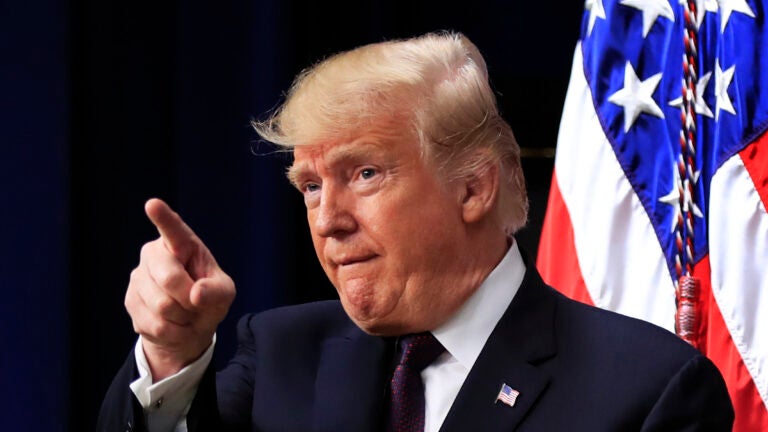 WASHINGTON (AP) — President Donald Trump is spinning a tale regarding the number of jobs he's provided for military veterans.
At a veterans' event Thursday, he said the unemployment rate for former service members is its best in 21 years. He's not even close. It's only a one-year low. And it was even lower 18 years ago, under President Bill Clinton.
A look at his claim:
TRUMP: "Veteran unemployment has reached its lowest level in nearly 21 years, and it's going to be better."
THE FACTS: He's pulling numbers out of thin air.
The veterans' unemployment rate fell to 2.9 percent in October, the latest data available, but that is still above the 2.7 percent rate reached in October 2017, also under Trump. That was the lowest joblessness rate for veterans in nearly 17 years.
Veterans' unemployment has fallen mostly for the same reasons that joblessness has dropped generally: strong hiring and steady economic growth for the past eight years.
In May 2000, veterans' unemployment dropped to a low of 2.3 percent, and he hasn't reached that.
In any event, it's impossible for Trump to claim an achievement not seen in 21 years on veterans' unemployment. The data on joblessness for vets only go back 18 years, to 2000.
___
Find AP Fact Checks at http://apne.ws/2kbx8bd
Follow @APFactCheck on Twitter: https://twitter.com/APFactCheck
EDITOR'S NOTE _ A look at the veracity of claims by political figures