Politics
Melania Trump OK with criticism over anti-bullying campaign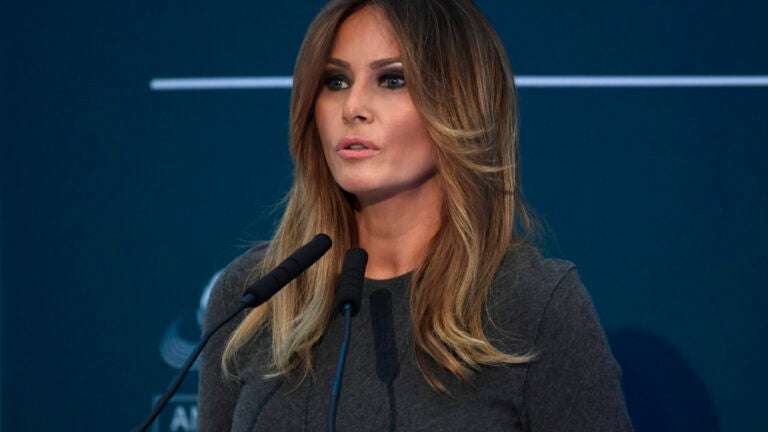 WASHINGTON (AP) — Melania Trump says she's OK with the criticism and ridicule she has received for tackling online bullying and remains committed to the issue because "it will provide a better world for our children."
The first lady told attendees Thursday at an annual online safety conference to consider using "negative words" directed at them as motivation to help encourage responsible behavior online.
"It is not news or surprising to me that critics and the media have chosen to ridicule me for speaking out on this issue, and that's OK," she said at the Family Online Safety Institute's annual conference, where the theme was "Creating a Culture of Responsibility Online."
"I remain committed to tackling this topic because it will provide a better world for our children. And I hope that, like I do, you will consider using their negative words as motivation to do all you can to bring awareness and understanding about responsible online behavior," Mrs. Trump said.
The first lady has been mocked for choosing online bullying as her platform, given that her husband, President Donald Trump, routinely calls people names on Twitter. She recently said she considers herself to be one of the most bullied people in the world.
Earlier this year she unveiled a child well-being initiative called Be Best that aims to teach children to be respectful online.
At the conference, Mrs. Trump led an onstage discussion with four students who are active in encouraging civil behavior online. She asked the students what inspired them in their communities and how they reach out to peers to combat cyberbullying.
___
Follow Darlene Superville on Twitter: http://www.twitter.com/dsupervilleap