Politics
GOP prepares to subpoena Comey, Lynch before losing power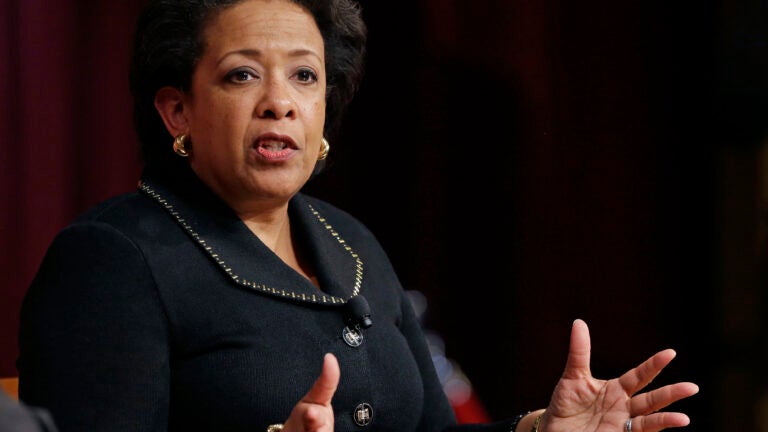 WASHINGTON (AP) — House Republicans who have spent the last two years arguing that there was bias in President Barack Obama's Justice Department are preparing to subpoena two key witnesses in the final weeks of their majority — former FBI Director James Comey and former Attorney General Loretta Lynch.
House Judiciary Committee Chairman Robert Goodlatte, R-Va., has notified colleagues that he will subpoena Comey for a closed-door deposition Nov. 29 and Lynch for Dec. 5, according to a person familiar with the subpoenas. The person declined to be identified because the person was not authorized to speak publicly on the matter.
The subpoenas are part of an investigation by two GOP-led committees into decisions made by the department during the 2016 election, when Democrat Hillary Clinton was cleared in a probe into her email use and Justice officials launched an investigation into Trump's campaign and Russia. Both Comey and Lynch were in power during that time.
Republicans on the House Judiciary and Oversight and Government Reform panels have argued that Justice officials were conspiring against Trump's election, and they have interviewed multiple current and former Justice officials behind closed doors in an effort to prove their case.
It's unclear if Comey and Lynch will appear, or if Republicans would be able to enforce the subpoenas, since they lose the House majority in January. Goodlatte and the chairman of the Oversight panel, Rep. Trey Gowdy of South Carolina, are both retiring.
Comey's lawyer, David Kelley, said Friday that Comey hasn't heard from the Judiciary panel since the committee requested an interview earlier this year and Comey told them he would testify in public.
Comey offered his views on Twitter:
"House Republicans can ask me anything they want but I want the American people to watch, so let's have a public hearing," he said. "Truth is best served by transparency. Let me know when is convenient."
A lawyer for Lynch did not immediately respond to a request for comment.
Democrats have strongly objected to the GOP probe, saying it is an effort to undermine special counsel Robert Mueller's Russia investigation.
New York Rep. Jerrold Nadler, the top Democrat on the committee and its likely incoming chairman, said in a statement that Comey and Lynch had both indicated a willingness to answer the Republicans' questions voluntarily.
"These subpoenas are coming out of the blue, with very little time left on the calendar, and after the American people have resoundingly rejected the GOP's approach to oversight — if, indeed, 'oversight' is the word we should use for running interference for President Trump," Nadler said.