Politics
Supreme Court to hear arguments in census dispute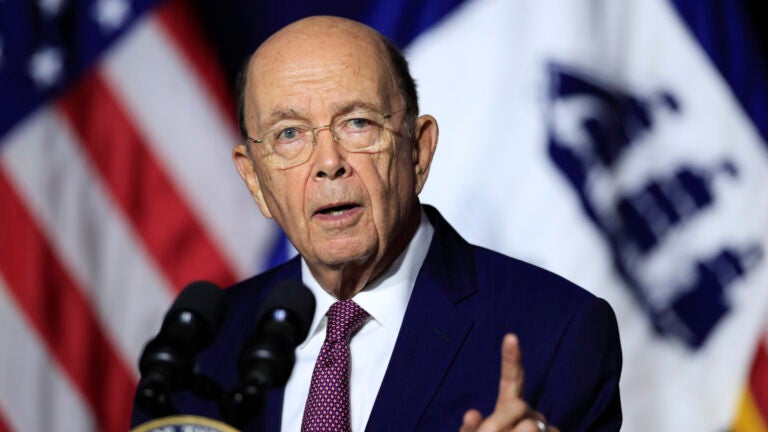 WASHINGTON (AP) — The Supreme Court says it will hear arguments over the evidence a federal judge can consider in the lawsuit concerning the addition of a citizenship question to the 2020 census.
U.S. District Judge Jesse M. Furman is currently presiding over a trial in New York to determine if Commerce Secretary Wilbur Ross acted legally when he decided to include the citizenship question on the decennial census for the first time since 1950.
That trial is expected to conclude soon. The justices set arguments for Feb. 19 and it is unclear whether Furman would delay his ruling until after the Supreme Court decides the case.
The high court had previously allowed the trial to go forward, rejecting a Trump administration request to delay it.
The issue for the court is whether Furman may include the depositions of acting assistant attorney general John Gore and Commerce Department officials, as well as other evidence that was not part of the official, or administrative, record the Commerce Department compiled.
More than a dozen states and big cities challenged the citizenship question, arguing it will discourage immigrant participation and dilute political representation and funds for states that tend to vote Democratic.
The administration said the question will allow the Justice Department to enforce the Voting Rights Act more effectively.
Solicitor General Noel Francisco told the justices in a court filing Furman's orders authorizing the depositions and other evidence "defy decades of settled law."
Writing on behalf of the states and cities, New York Attorney General Barbara Underwood said the justices should stay out of the case because the government's request "is unpreserved, premature, and inappropriate."
The challengers had wanted to question Ross under oath about his motivation for asking about citizenship. Furman would have allowed that, but the justices didn't agree.
The judge has said evidence suggests that Ross may have decided to add the question before asking the Justice Department to request it. He also cited proof Ross had overruled senior Census Bureau staff who concluded adding it was very costly and would harm the census count.
Last month, Ross, in a Justice Department filing, said he now remembers speaking with former senior White House adviser Steve Bannon last year about adding a citizenship question to the census. He also recalled discussing the matter with then-Attorney General Jeff Sessions in the spring of 2017 and at other times, Justice Department lawyers wrote in the filing.
Ross had previously testified under oath that he was unaware of discussions between himself and anyone in the White House on the subject.