Politics
The Latest: US intel says prince ordered Khashoggi killing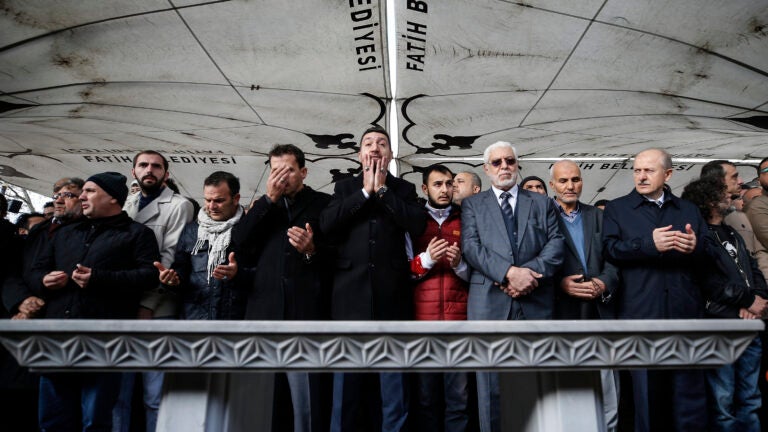 WASHINGTON (AP) — The Latest on the killing of Saudi writer Jamal Khashoggi (all times local):
7:10 p.m.
U.S. intelligence officials have concluded that Saudi Crown Prince Mohammed bin Salman ordered the killing of Saudi writer Jamal Khashoggi — a claim the Saudi government has denied.
That's according to a U.S. official familiar with the conclusion, who spoke Friday only on condition of anonymity because the official was not authorized to speak publicly on the matter.
The Trump administration this week sanctioned individuals for their alleged role in the killing, but the intelligence officials' conclusion bolsters efforts in Congress for a harsher U.S. response.
The Washington Post columnist, who had been critical of the royal family, was killed last month at the Saudi Consulate in Istanbul.
Turkish and Saudi authorities say he was killed by a team from the kingdom inside the consulate after he went there to get marriage documents.
__
1:50 p.m.
Funeral prayers were held Friday in Istanbul for journalist Jamal Khashoggi more more than a month after his slaying at the Saudi Consulate.
Khashoggi's friends, Turkish politicians and others attended funeral prayers at Istanbul's Fatih Mosque.
The prayers, held "in absentia" because The Washington Post columnist's remains have not been found, came a day after Saudi Arabia announced it would seek the death penalty against five men suspected in the killing.
The announcement failed to appease Turkey, which has piled increasing pressure on Saudi Arabia, but may be enough for some of Riyadh's Western allies to move on and press for key demands.