Politics
US negotiating possible "resolution" in Russian agent case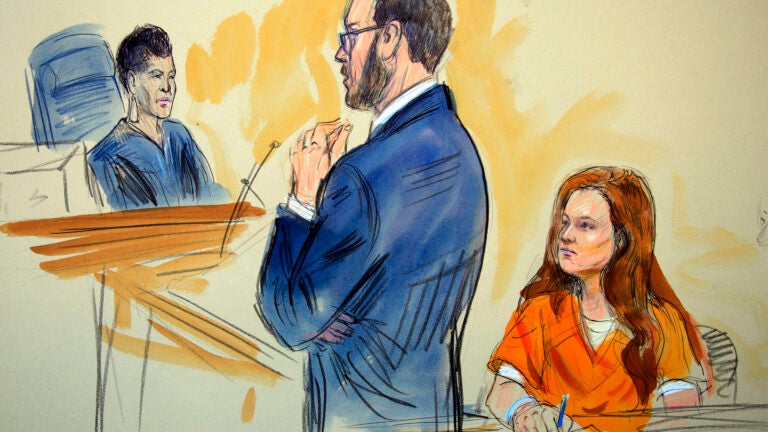 WASHINGTON (AP) — A gun-rights activist accused of being a Russian agent is negotiating a "potential resolution" to her criminal case, federal prosecutors and her lawyers said Friday.
Lawyers for Maria Butina and prosecutors in Washington made the disclosure in a joint court filing , the first acknowledgement that the 30-year-old is potentially working on a plea deal or some other conclusion to her case. It is a reversal in tone for Butina's lawyers, who have undertaken an aggressive defense from charges they have called "overblown."
In fact, Butina's team, which denies she is a Russian agent, tried this week to have the case thrown out.
The case was brought by the U.S. attorney for the District of Columbia and is unrelated to special counsel Robert Mueller's investigation into Russian election interference. But it has been part of a larger push by the Justice Department to aggressively enforce U.S. laws governing foreign agents, including those accused of working for Russia, who seek to operate in the American political system.
Butina was arrested over the summer and later indicted on charges of conspiracy and acting as an unregistered foreign agent.
Prosecutors say she used her status as a student as a cover to infiltrate the National Rifle Association and other American political organizations associated with the Republican Party during the 2016 campaign and after President Donald Trump's election.
Court papers say she relayed information she gathered in the U.S. back to a Russian official, who was sanctioned this year by the Treasury Department, and she also sought to establish back channels between American politicians and the Kremlin.
Her lawyer, Robert Driscoll, has said she was just a student interested in networking with influential people in American politics and wanted to see better U.S.-Russia relations. The Russian government has advocated for her release and said the charges are "preposterous."
In the latest filing, both sides asked U.S. District Judge Tanya Chutkan to push back a scheduled early December hearing by two weeks to allow "negotiations regarding a potential resolution of this matter" to continue.
Chutkan granted the request Friday. That move, Butina's lawyers said, would result in their withdrawal of motions filed this week attacking the case.
___
Read the filing: http://apne.ws/qVmF10q
___
Follow Chad Day on Twitter: https://twitter.com/ChadSDay