Politics
Should Boston create a municipal ID card?
With study results in hand, city officials say there's a demand to make one. Now they must decide whether to move forward.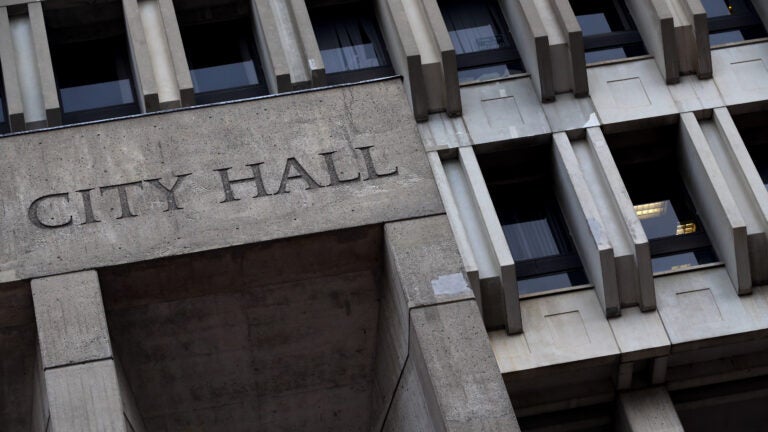 Some Boston city councilors say whether the city creates its own ID card for residents is no longer a matter of whether it's possible to do so, but, rather, whether officials actually decide to follow through on getting the program rolling.
City leaders poured over the findings of a feasibility study at a council committee hearing Thursday, which confirmed a "high level of interest" for a municipal ID — dubbed the "Boston OneCard" — still remains among residents years after the city first broached the concept.
A projected 32 percent of the city's adults are anticipated to apply and regularly use the card — and the initiative generally has widespread appeal among different demographics surveyed, according to officials.
"I feel very comfortable and grateful to the administration for having done the work to this point to say, 'We have a plan, we have a cost,'" said At-Large Councilor Michelle Wu, the proposal's sponsor. "It's just about where it falls in the city's resources both from a staffing perspective and funding of whether we want to hit the go button and move forward."
The OneCard could prove a potentially key resource for a sizable, one-fifth of Boston's population — just over 140,000 people — who currently face challenges in obtaining a government-issued ID, proponents say.
The disparity means those who have gone without an ID have trouble with day-to-day transactions and tasks, such as opening a bank account, providing police with identification when asked, and applying for jobs, among other examples, officials said.
Based upon the feasibility study, the city anticipates between 133,584 and 222,822 adults would use the card. The initiative would come with an annual price tag of $1.5 million to $1.7 million in the first few years, the report says.
While councilors hope the program would appeal to residents already carrying state and federally issued IDs, the move has potential to be a particularly empowering and important offering for homeless, transgender, and immigrant — including those who are undocumented — communities, they say.
"IDs in some sense are kind of the gatekeepers of access to these opportunities, which we often take for granted," said Andre Lima, director of policy and research for the Mayor's Office of Health and Human Services.
Link to Boston Municipal ID card feasibility study completed earlier this year: https://t.co/e2mk9RQNU1

Discussing now at @BOSCityCouncil hearing chaired by @EdforBoston, streaming online: https://t.co/9A9nVMExVf #bospoli pic.twitter.com/NQm8DJI2yZ

— Michelle Wu 吳弭 (@wutrain) November 29, 2018
Bundling a traditional ID card — with information such as the holder's name, address, and photo — with MBTA CharlieCard and library card capabilities could also serve as both an enticing incentive for applicants and practical measure for cardholders, officials have said. The report also shows residents surveyed would like to see the card carry opportunities for discounts at local museums and businesses when presented.
"This would be a whole new service that we provide. I think it's worthy that we do give out library cards," Councilor Mark Ciommo said. "But we need to always be mindful of the cost to the city, to the treasury, to the taxpayers, and, when we implement things like this, sometimes it may be at the cost of other programs and services for the city."
Thursday's hearing came after Mayor Marty Walsh granted $100,000 to study a card program rollout in 2016.
Lima, who helped coordinate the study, told councilors it was carried out by the Triage Group, a Washington, D.C.-based consulting firm involved in creating a similar program there. (Other cities including New Haven, Connecticut, New York City, and San Francisco also have resident IDs, he said.)
The review, completed this past spring, puts forth a guide that summarizes public feedback and details how the program could be designed and put in place, including data security measures to safeguard cardholder information — a chief concern of councilors and residents alike.
Lima and others said the importance of that specific aspect — including its implications on undocumented immigrants who apply for a card — was underscored after President Donald Trump's election.
"Because of the then president-elect's explicit anti-immigrant rhetoric and particularly his expressed intent to use the power of the executive branch to punish sanctuary cities … the (Walsh) administration (felt) strongly that if Boston was going to pursue a municipal ID, it had to be with the support and input of the immigrant community first of all, but it also had to be a program that was safe and secure," Lima said.
He told councilors Thursday the public's top concerns center on whether the data collected from cardholders, specifically immigrants, would make them vulnerable to federal agencies, such as Immigration and Customs Enforcement.
Residents are also wary of how information is stored and whether it would be used for marketing purposes, according to the study.
The review states the city should retain cardholder information, but only the "minimal" amount needed during the application process, Lima said. Cardholder data would be managed by a third-party vendor that is better equipped to store it than the city, he said.
"We felt the amount of information that is retained from the application process is more secure because that information is not valuable in the hands of someone who might wish harm on a cardholder," he said.
According to the study, a data vendor should be required to meet the city's "data security and privacy policies, as well as any other such policies" created for the program.
Organizations, such as local businesses, institutions, and banks, that would accept the card as a valid form of identification would be required to sign an agreement with the City of Boston regarding how the card's information can be used, according to Lima. A system that allows cardholders to give consent to what information can be accessed can also be put in place depending on what officials decide, he said.
The study indicates the initial year operating costs could be slightly above $1.7 million, with the budget decreasing to about $1.5 million after the third year. The first five years could cost the city $7,929,209 if the plan is put in motion.
Lima said the numbers could fluctuate slightly depending on how officials decide to build the program.
"At this point, it does seem like it's on the administration to say yes or no with respect to whether or not we're going to do this and to what scale," City Council President Andrea Campbell said. "So I would be curious to hear at some point what the administration's thoughts are with respect to that, where the mayor is on this."
Walsh has supported the initial concept, saying officials "are committed to creating a more inclusive and accessible city for all Bostonians" in a statement when efforts for the study started in early 2017.
On Thursday afternoon, officials told Boston.com the city is actively reviewing the completed study.
Wu praised the report, highlighting how it delves into making sure an ID card would have wide appeal. She said friends in other cities have told her their municipal IDs have become "a point of civic pride."
"This reads to me as … a direct road map for possibly the most comprehensive, the most inclusive, most secure program that any city would have across the country," she said.