Politics
Elizabeth Warren's three major bills are gaining momentum
House Democrats have now introduced companion versions of the Massachusetts senator's proposals to address corporate governance, the affordable housing crisis, and corruption in Washington, D.C.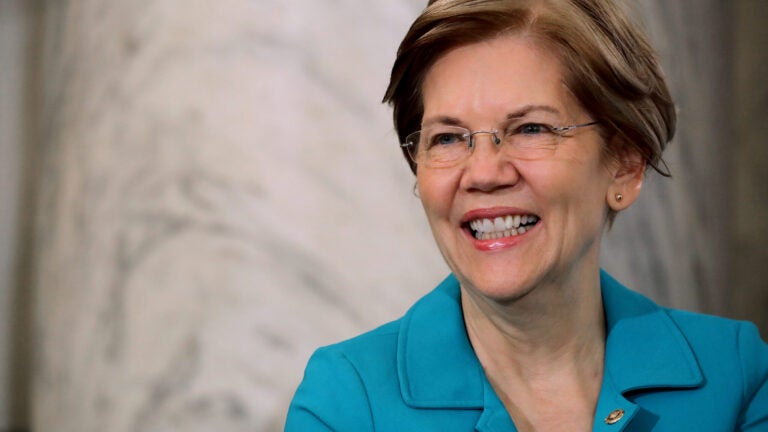 Sen. Elizabeth Warren's three big policy proposals may have taken a hit last month, as Senate Republicans added two seats in the midterm elections bringing their majority to a 53-47 split.
But it's a different story in the other chamber of Congress.
Democrats picked up 41 seats to take back the majority in the House of Representatives. And with their newfound power, they're beginning to advance Warren's legislation.
Culminating this week, Democrats have now introduced companion versions of all three of the Massachusetts senator's ambitious reform bills — the potential makings of a 2020 presidential campaign platform — in the House. And the companion versions of her bills include some influential House members.
The anti-corruption legislation Warren introduced in the Senate in September was introduced in the House last month by Washington Rep. Pramila Jayapal and Maryland Rep. John Sarbanes, who is also leading efforts to pass a broad, government reform bill with Democrats now in control of the lower chamber.
This past Tuesday, members of the Congressional Black Caucus, including its chair, Louisiana Rep. Cedric Richmond, introduced a House companion version of Warren's bill to address the affordable housing crisis. The legislation's supporters include California Rep. Barbara Lee, who recently joined House Democratic leadership.
And on Thursday afternoon, Warren announced that her "Accountable Capitalism Act" was moving forward in the House in the form of a companion bill supported by a broad coalition of Democrats, including New Mexico Rep. Ben Ray Luján, the incoming assistant Democratic leader; Wisconsin Rep. Mark Pocan, the co-chair of the Congressional Progressive Caucus; and fellow Bay Stater, Rep. Stephen Lynch, one of the party's more moderate members.
During a press conference Tuesday about the companion to her housing bill, Warren said that getting the legislation introduced in the House "changes the dynamic in the Senate, because it becomes real at that point." According to her office, those comments could apply to all three of the new bills.
"Now the Senate is really called on to step up and say, 'Where do you stand?'" Warren said Tuesday.
Echoing the senator's sentiment, Richmond said he hoped that successfully passing the legislation in the "less hostile" House could perhaps increase its chances of garnering bipartisan support in the Republican-controlled Senate. Warren agreed.
"Giving this bill the opportunity to get to the floor, to get to public debate, and ultimately to pass the House, means we may actually be able to do something in the Senate as well," she said.