Politics
Elizabeth Warren's marijuana bill has majority support in the Senate, according to its co-sponsor
Cory Gardner is making a last-minute attempt to pass the STATES Act with criminal justice reform.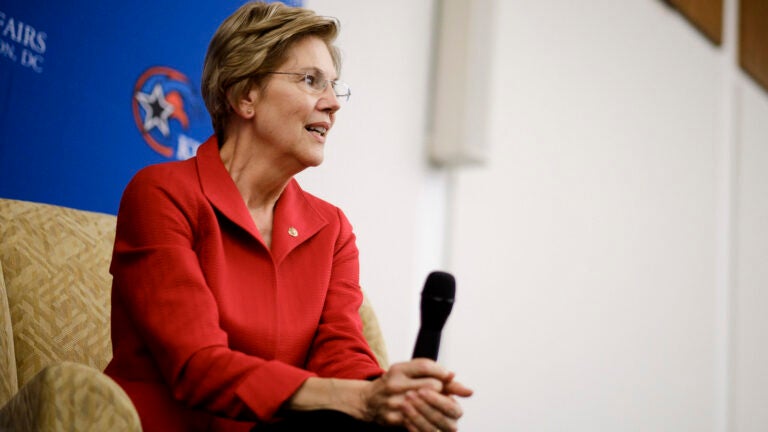 Sen. Elizabeth Warren's three big policy proposals may be gaining momentum in the House. But could the marijuana reform bill she introduced earlier this year actually pass in the Senate?
Sen. Cory Gardner, the Colorado Republican co-sponsoring the bill, says it could. And he's trying to make it happen this week.
"The votes are there," Gardner told Bloomberg in an interview Monday.
Senator Cory Gardner (R-CO) discusses his bill that would allow banking for the marijuana industry https://t.co/1JMHPdAEto pic.twitter.com/MSHjjlQt0u

— Bloomberg TV (@BloombergTV) December 17, 2018
The STATES Act, which Warren and Gardner introduced in June, would amend the Controlled Substances Act so that the federal prohibition on marijuana does not apply in states that have legalized the drug, like Colorado and Massachusetts. In effect, it would protect people acting in accordance with their own state laws from fear of federal enforcement and allow marijuana businesses — many of which have, problematically, been forced to rely heavily on cash — access to increased banking services.
The bill would not declassify marijuana as an illegal Schedule 1 substance, and it leaves some federal drug "guardrails" in place. But marijuana activists, as well as local credit unions, have overwhelmingly backed the legislation.
According to The Denver Post, Gardner's plan is to introduce the bill as an amendment to the federal criminal justice reform bill that the Senate plans to debate Monday night. Officially known as "The First Step Act," the bipartisan legislation has been endorsed by President Donald Trump and largely focuses on reducing sentences for nonviolent offenders.
Gardner told the Post that introducing the STATES Act as an amendment to the criminal justice bill is "by far and away the best shot" to advance his and Warren's own bipartisan cause.
"I can't think of a more appropriate piece of legislation than this bill to try as an amendment to," he said adding that "the president supports this legislation, and in its purest form [the STATES Act] is sentencing reform."
The STATES Act has picked up a total of 10 co-sponsors in the Senate since it was introduced — five Democrats and five Republicans. Gardner says it also has the support to pass a simple-majority vote in the chamber.
"Look, if we have an honest-to-goodness, straight-up vote — 50-vote threshold — in the United States Senate, which is a rarity sometimes, this would pass," he said Monday.
Trump said in June that he "really" supports Gardner and "probably will end up supporting" the STATES Act.
That said, it's unclear if lawmakers would agree to simply tack on such impactful legislation to the long-negotiated criminal justice bill at the last minute. Some marijuana reform advocates are even annoyed with Gardner for waiting until "beyond the 11th hour to grandstand when this could gave been addressed at an earlier date."
For her part, Warren's office did not immediately respond to requests for comment Monday afternoon.