Politics
Could the millionaires tax proposal make a comeback in 2019?
Supporters are looking at ways to revive the idea, following its court defeat earlier this year.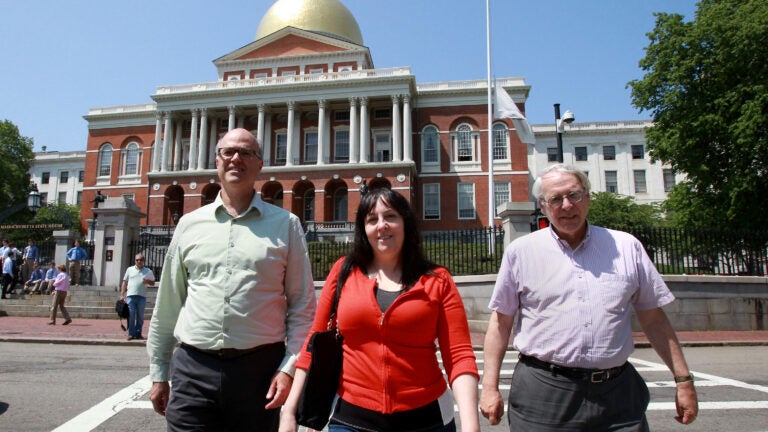 With transportation and education advocates calling for serious increases in state funding, the progressive coalition Raise Up Massachusetts says it has a solution that could provide the needed revenue:
A four-percent surtax on all individual annual income over $1 million.
"The fact is, this is the best way the state can raise a tremendous amount of revenue in a progressive way," Lew Finfer, a Raise Up co-founder, recently told the Boston Business Journal.
If the idea — otherwise known as a "millionaires tax" — sounds familiar, it should. Raise Up had backed a campaign to get the tax on the 2018 ballot, and it seemed poised to pass.
However, the Massachusetts Supreme Judicial Court blocked the proposal from ever reaching voters' ballots, ruling in June that it violated a clause in the state constitution against two different subjects being included in a single ballot question. The millionaires tax ballot question had called for the $2 billion in revenue it was estimated to generate to be used on transportation and education. The court ruled that it unconstitutionally included the subjects of taxing and spending in one question.
Raise Up still thinks the general concept is a good idea.
As the BBJ reported Friday, the group is considering ways to revive the millionaires tax. One potential path would be to re-propose the tax as a ballot question, but without the provision calling for the funds it raises to be used in any specific way. Another option would be to have a legislator sponsor the proposal, in which case supporters reportedly say both the taxing and spending aspects of the question could be legally included.
As it did during its first go-round, a revived millionaires tax proposal would likely face substantial opposition from the business community, which argued the policy would hurt the state's economic competitiveness.
After the ballot question was blocked by the court this year, progressive groups and business associations did reach a compromise to support a "grand bargain" bill that achieved the objectives of Raise Up's other proposed 2018 ballot questions: gradually increasing the minimum wage and creating a program to ensure workers have paid family and medical leave.