Politics
Joe Kennedy gives Stacey Abrams chapstick advice for her State of the Union response
The Massachusetts congressman apparently doesn't want to see his fellow Democrat get memed.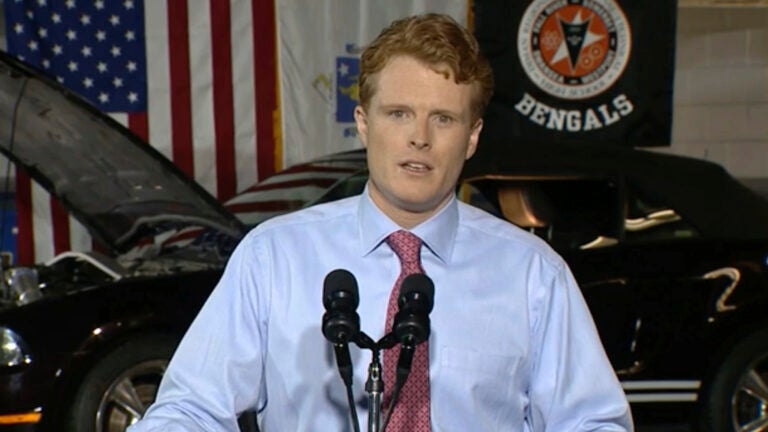 Rep. Joe Kennedy III has some advice for fellow rising Democratic star Stacey Abrams.
Abrams, a former Georgia state representative who narrowly lost her 2018 bid to be the state's governor, was announced Tuesday as her party's pick to deliver the Democratic response to President Donald Trump's State of the Union address next Tuesday.
Having delivered the State of the Union response last year, Kennedy reached out to Abrams on Twitter with a few pointers: Be yourself, have snacks on hand (because Trump tends to go long with his address), and maybe "misplace" your chapstick.
A little advice for @staceyabrams as she prepares our Democratic rebuttal:
-Be yourself, you'll crush it
-He'll talk longer than you expect so keep snacks handy
-Be the fighter we know you are
-Misplace your chapstick
-You have millions of Americans standing with you
Good luck!

— Rep. Joe Kennedy III (@RepJoeKennedy) January 29, 2019
For those who don't remember, Kennedy's speech last year, while generally well received, did not completely escape the so-called curse of the State of the Union response. The Massachusetts congressman earned a bit of mockery on social media for his noticeably shiny lips during the response, which he later explained was due to his chapstick — "a little too much, apparently."
While he did his best Tuesday so that Abrams might avoid the memes, Kennedy has said the response was an overall positive experience.
"The biggest takeaway for me from that experience is it has solidified for me the generosity, the compassion, the caring of the American public," he told late-night host Jimmy Kimmel last April. "I have gotten tubes of chapstick from every damn corner of this country."