Politics
This 2020 candidate learned about 'privilege' getting caught with marijuana at Harvard
"It's a funny story I can tell about my college days."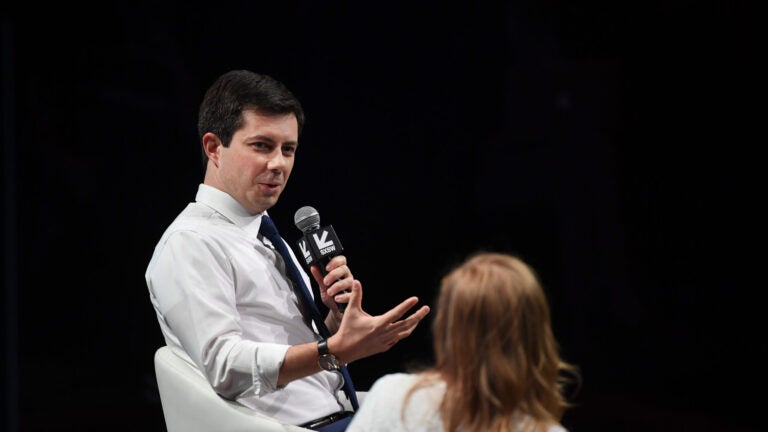 Pete Buttigieg says he first learned about the concept of white male "privilege" in college. But it wasn't in a classroom.
"This is largely a story about how naive I was," the South Bend, Indiana mayor — who's exploring a 2020 presidential primary campaign — said during an interview Saturday at the South by Southwest festival in Austin.
The 37-year-old Democrat's story dated back to his time as a student in Cambridge, where he attended Harvard University (more than a decade before recreational marijuana was legalized in Massachusetts).
"I was standing outside my dorm. I was on my way home from a party or something," Buttigieg recalled. "I ran into a friend and he had an acquaintance with him, and we were chatting, and at some point I noticed that she was smoking a joint. And just out of curiosity — there was like a little bit left — I was like 'Oh, is that…' And she handed it to me."
Buttigieg says he "didn't smoke a lot in college," but nevertheless took the joint — with remarkably bad timing.
"At exactly, precisely this instant, a police car drives by — university police — and I thought, well, that's gotta go over the shoulder," he said, pretending to toss an imaginary joint behind him.
However, the police officer saw him do it and approached him with questions. Paralyzed by the moment and not wanting to throw his friend's acquaintance under the bus, Buttigieg said he had no response for the officer, who proceeded to find and pick up the joint.
"'Who do think you are smoking this?'" Buttigieg, feigning a Boston accent, recalled the "grouchy" officer chiding him. "'What is this, a roach, on the street?'"
Not understanding what the officer was saying to him, Buttigieg asked what a "roach" was.
"This was not helpful," he said. "And then he just, 'You f[***]ing arrogant Harvard kids think you can just go out here and smoke this.' There was this tirade. And then my hands are on the back of his trunk and he's going through my pockets to see if I've got anything more on me."
But that was effectively the extent of the consequences.
"He yells a few more obscenities, and just as I'm getting read to take a ride with him, he drives off," Buttigieg said. "And that was it. It's a funny story I can tell about my college days."
While he said earlier in the interview that he had experienced being "othered" as an openly gay person, Buttigieg alluded that that particular situation may have turned out differently for someone who wasn't white and male.
"A lot of people probably had the exact same experience, and would not have been believed, and would have been a lot worse than yelled at, and would not have slept in their own beds that night — and maybe would have been derailed in their college career because of it," he said.
Despite similar drug use rates, black Americans across the country have historically been arrested much more frequently than their white counterparts for marijuana offenses. The racial disparity has been one of the reasons that states, like Massachusetts, have increasingly legalized cannabis for adults over the age of 21.
"It's one of many reasons why i think we have to end the war on drugs and move towards the legalization of marijuana," Buttigieg said Saturday to applause from the crowd.
Earlier today, in @TexasTribune discussion at @sxsw, @anamariecox asked me about when I first started to become aware of my white male privilege. I told a quick story about getting caught with a joint in college. #SXSW pic.twitter.com/RKX81jdJoM

— Pete Buttigieg (@PeteButtigieg) March 10, 2019
Once politically taboo, the national legalization of recreational marijuana has become mainstream among the Democratic candidates for president. Even former Massachusetts Gov. Bill Weld, the sole Republican currently challenging President Donald Trump, supports legalization. According to a Pew Research Center poll last fall, 62 percent of Americans think the drug should be legalized.
But beyond that individual policy, Buttigieg says his story is illustrative of how society treats people of different races.
"Think about that: That's a funny story to me," he said. "That can be a funny story to me. And if I were not white, the odds of that having been something that would have derailed my life are exponentially higher. So that's one of many moments when I learned a thing or two about privilege."