Politics
Elizabeth Warren got her first retweet from Ted Cruz following Facebook ad removal
And in this case, a retweet actually did equal an endorsement.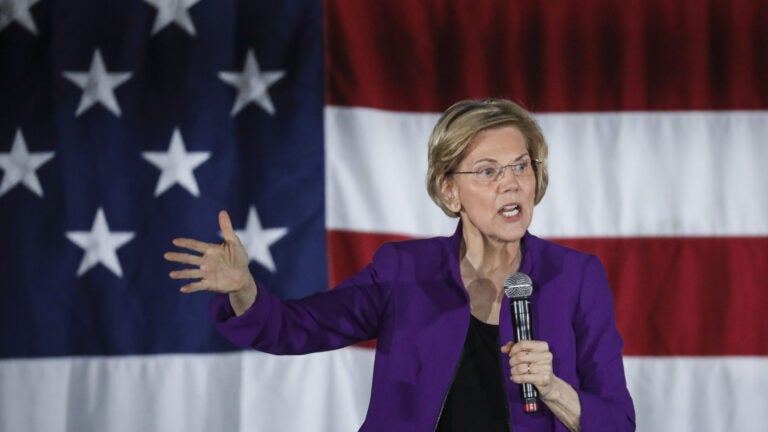 Sens. Elizabeth Warren and Ted Cruz may be polar opposites. However, the Texas Republican came to the support of his liberal Massachusetts colleague after Facebook briefly took down several of her Democratic presidential campaign ads promoting her new plan to break up "Big Tech."
The ads — which were restored shortly after Politico reported on their removal Monday night — argued that big companies like Facebook, Google, and Amazon should be split apart "so they don't have so much power over everyone else." Additionally, Warren tweeted Monday night that Facebook's removal of the paid posts proved her point about the social media company's platform.
"Curious why I think FB has too much power? Let's start with their ability to shut down a debate over whether FB has too much power," she wrote.
In a retweet of Warren's post Tuesday afternoon, Cruz said he agrees and called the power of tech giants "a serious threat to our democracy. The staunch conservative said it was the "first time" he'd ever retweeted Warren.
"But she's right—Big Tech has way too much power to silence Free Speech," he wrote. "They shouldn't be censoring Warren, or anybody else."
First time I've ever retweeted @ewarren But she's right—Big Tech has way too much power to silence Free Speech. They shouldn't be censoring Warren, or anybody else. A serious threat to our democracy. https://t.co/VoesOKSqhA

— Ted Cruz (@tedcruz) March 12, 2019
Despite the two senators' suggestions, there's been no credible evidence that Facebook censors speech based on political viewpoints.
Facebook says that Warren's ads were (temporarily) taken down for violating the company's rules against using their corporate logo. And as Politico reported Monday night, a number of Warren's other ads promoting her Big Tech plan and criticizing the power of Facebook and Google remained active. Warren says the power of tech companies undermines both economic competition and the country's democracy.
Cruz has also been skeptical about the concentrated tech power, albeit often for different reasons.
The Texas senator and other Republicans have raised suspicions about Facebook and other tech platforms suppressing conservative views. Big Tech leaders have denied intentionally censoring political views, and experts say there's "zero evidence" to suggest they're lying — even if the companies have a culturally liberal work culture.
"Facebook and the tech industry are located in the Silicon Valley, which is an extremely left-leaning place," Facebook CEO Mark Zuckerberg told Cruz during a hearing last April. "This is actually a concern that I have and I try to root out in the company … making sure that we don't have any bias in the work that we do."
Zuckerberg said that while Facebook has certain standards and does remove broadly objectionably content like hate speech, terrorist propaganda, or nudity, the company does not censor political speech.
"I'm very committed to making Facebook a platform for all ideas," he said.
https://www.youtube.com/watch?v=Uk2Dp4tYo8M