Politics
Elizabeth Warren announces support for getting rid of the Electoral College
"I think everybody ought to have to come and ask for your vote."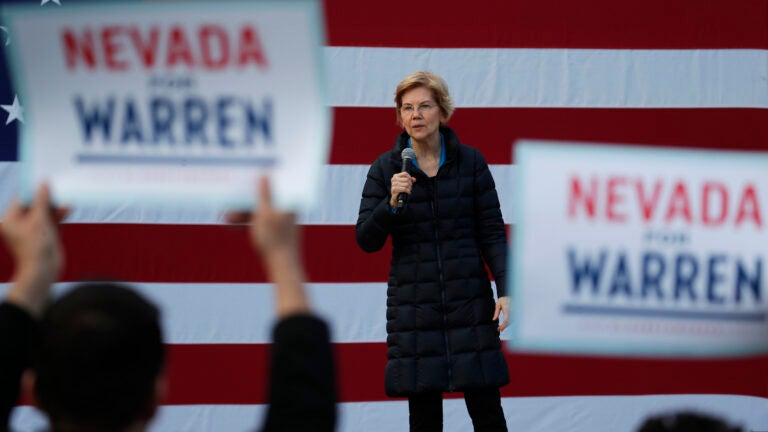 Here's another proposal to add to the list of bold ideas on which Sen. Elizabeth Warren has built her 2020 presidential campaign.
"Get rid of the Electoral College."
During a CNN town hall Monday night, Warren told a live audience in Jackson, Mississippi, that the current system the country uses to elect a president effectively excludes voters in their state, as well as her own.
"Come a general election, presidential candidates don't come to places like Mississippi," she said. "They also don't come to places like California and Massachusetts, right? Because we're not the battleground states."
2020 Democratic presidential candidate Elizabeth Warren calls for abolishing the Electoral College and moving to a national popular vote: "Every vote matters" #WarrenTownHall https://t.co/pPFMVywETf pic.twitter.com/yy0J0HgAjc

— CNN (@CNN) March 19, 2019
The Massachusetts Democrat and 2020 presidential candidate was responding to a question about voter disenfranchisement. The 69-year-old senator also said she supported a constitutional amendment to make sure every American citizen's vote gets counted and that the country needs to repeal voting restrictions that have been enacted in many Southern states.
But the loudest applause of the night came for Warren's support — announced for the first time publicly before a nationally televised audience Monday — for abolishing the Electoral College.
"My view is that every vote matters," she said. "And the way we can make that happen is that we can have national voting and that means get rid of the Electoral College."
The Bay State senator joins South Bend, Indiana Mayor Pete Buttigieg, a fellow 2020 hopeful, who has said the Electoral College "needs to go." Following the 2016 election, Sen. Bernie Sanders, who is seeking the Democratic nomination again in 2020, suggested it was time to reassess the system.
Warren made her announcement Monday in the middle of a campaign trip this week through Tennessee, Mississippi, and Alabama — taking a break from conventional primary campaign stops in early voting states to become the first 2020 presidential candidate to tour the Deep South. While these states have proved important in Democratic primaries, they're largely considered safely Republican in general presidential elections. And thus, they have received little attention from either side.
According to the anti-Electoral College group National Popular Vote, two-thirds of the 2016 presidential campaign took place in six states, and 94 percent of general election events were held in 12 states. Tennessee, Mississippi, and Alabama witnessed one combined 2016 general election event. Warren suggested that abolishing the Electoral College would change that.
"I think everybody ought to have to come and ask for your vote," she said Monday.