Politics
Here's why Chris Evans was meeting with Ed Markey and other members of Congress on Capitol Hill
"Guess the cat's outta the bag," Evans tweeted.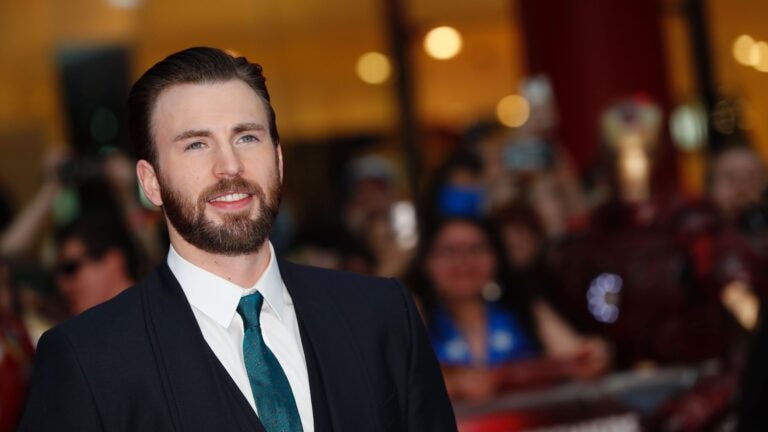 Chris Evans didn't meet with Ed Markey earlier this year solely to celebrate the New England Patriots' Super Bowl win.
The "Captain America" actor and Sudbury native is working with the Massachusetts senator and other members of Congress on A Starting Point, a new website that aims to "demystify politics" by directly showcasing both Democratic and Republican lawmakers succinctly giving their position on "dozens" of different political issues.
"This should be just a one-stop shop for simple, digestible information from people who know best," Evans says in a video released Saturday by Evans' partners, media entrepreneur Joe Kiani and filmmaker Mark Kassen, through their media company Like Minded Entertainment.
According to CNN, the video was sent to members of Congress from both parties late Friday night, asking them to participate in interviews for the venture, which is intended to address a political climate of partisanship and distrust.
"Guess the cat's outta the bag," Evans tweeted Saturday morning, after CNN first reported on the video's release.
Guess the cat's outta the bag 🙂

Thank you to everyone who has already participated!! https://t.co/yj5FrmlWFr

— Chris Evans (@ChrisEvans) April 6, 2019
In the video, Evans says his team will send a list of questions to lawmakers and let them choose which ones to answer. The 37-year-old actor says his team's only request is that participants limit their responses to up to about one minute.
"We want you to put your best foot forward, so if you don't like any of your answers, you can, you know, do 'em as many times as you want," Evans said in the video. "If you don't like any of 'em, we'll skip 'em."
They'll also let lawmakers provide two or three links with further information on the particular subject.
"Our goal is to create informed, responsible and empathetic citizens who are empowered to further their understanding in the world of politics," Evans, Kiani, Kassen wrote in an earlier round of interview requests. "This is where you come in."
The video also shows Evans interviewing lawmakers about what inspired them to get into politics and the issues that are important to them.
Evans and Kassen met with more than a dozen senators and representatives on Capitol Hill in February, including Democratic presidential candidates New Jersey Sen. Cory Booker, Minnesota Sen. Amy Klobuchar, and California Rep. Eric Swalwell. Republican participants included Alaska Sen. Lisa Murkowski, South Carolina Sen. Tim Scott, and Texas Rep. Dan Crenshaw.
Markey's office confirmed Monday that A Starting Point was the subject of the Massachusetts Democrat's meeting in February with Evans, but declined to go into further detail.
Evans himself has been outspokenly critical of Republican President Donald Trump and actively supported his uncle, former Rep. Mike Capuano, who served as the Democratic congressman for his Boston-area district for 20 years — until he was unseated by Rep. Ayanna Pressley in last year's Democratic primary. But the actor says in the video that the website has "nothing to do" with his own political views and that his opinions won't factor into the new venture.
"It's not about my political opinion," Evans says in his pitch to lawmakers. "This is about yours. This is a chance for you to talk about the issues that matter to you."
A launch date for the website has yet to be announced.