Politics
Boston City Council to take a 'holistic' look at parking reform
"It really needs to be a bigger conversation than just about whether or not we should be fining or creating a fee for our residential stickers."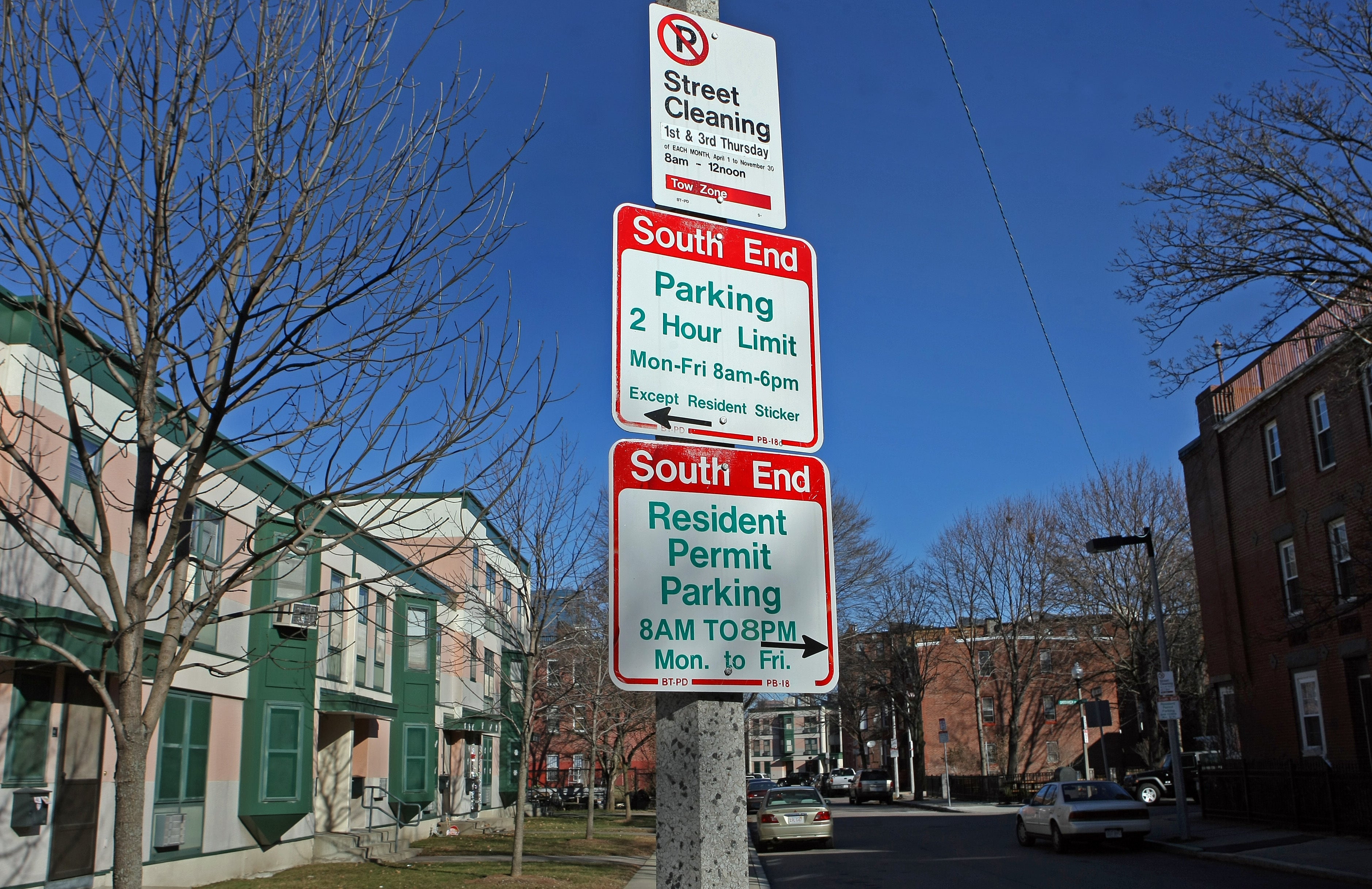 The City Council may not entirely be ready to start charging for resident parking permits, but councilors are ready to talk over Boston's parking woes.
A week after a proposed ordinance to put a fee on the free permits received a mixed reception in the council chamber, Councilor Lydia Edwards said Wednesday the city should, instead, take a look at parking reform in a way it never has before.
"Honestly it sparked off a conversation amongst us saying it really does take a holistic view to [plan], even in parking, and that's what we really haven't been doing as a city," she said. "You know … we have a finite amount of land but we're giving an infinite amount of parking passes out for free."
Edwards, along with councilors Annissa Essaibi-George and Andrea Campbell, the council president, are calling for a hearing to kick off that conversation, one that pulls together the city's departments, residents, and business owners to look at potential changes.
According to Edwards, officials must consider "every single tool in the toolbox," including, for example, creating angled parking spaces, cracking down on parking policy enforcement, planning "parking corridors," and finding new ways to generate revenue for the city.
Essaibi-George said the discussion also calls for looking at how people move around their communities.
"It really needs to be a bigger conversation than just about whether or not we should be fining or creating a fee for our residential stickers," she said.
Last week, Councilor Michelle Wu proposed an ordinance seeking to impose a fee on the city's resident parking permits starting at $25, and increasing by $25 over the price of the previous permit for each additional vehicle in a household. (A second vehicle would cost $50, the third, $75, etc.)
A visitor parking permit, valid up to 72 hours, would cost $10 under the proposal.
Wu argued the status quo is failing residents, who spend too much time circling the city's streets in search of parking spots on a daily basis.
"We need to have that conversation as tough as it is, we need to step up, because the traffic is getting worse day by day by day," she said.
The idea received immediate pushback from residents, opponents on the council said, adding that the measure would only punish those in the city who own vehicles.
Mayor Marty Walsh called the idea unfair. Some councilors were skeptical that it would actually improve traffic congestion and pollution.
Edwards and others emphasized Wednesday that a parking reform effort must include participation and input from each of Boston's neighborhoods.
"Technically all of us are feeling some kind of pain and strain from the lack of parking, but not all solutions are made for every single neighborhood," Edwards said.
The hearing proposal was assigned to the Committee on Planning, Development, and Transportation for discussion.