Politics
Here's why Elizabeth Warren wants the government to investigate TurboTax
The tax filing giant has reportedly been misleading low-income customers into paying for their service.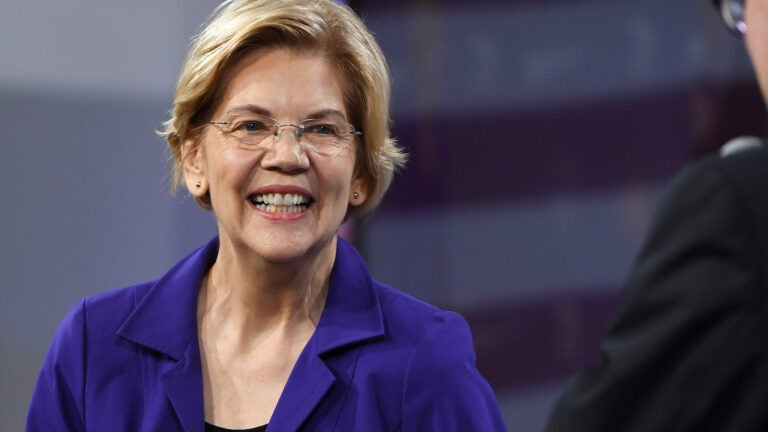 Tax Day may have been last month, but Sen. Elizabeth Warren isn't done with TurboTax.
The Massachusetts senator is leading the charge for a federal investigation of tax preparation companies participating in the government's Free File program, amid evidence that they have been deliberately hiding the free filing service from internet searches.
Free File is a free online tax-filing service for lower-income Americans provided by a consortium of private tax prep companies through an agreement with the Internal Revenue Service. While roughly 70 percent of taxpayers are eligible for Free File, less than 3 percent of those eligible actually take advantage of the service.
The reasons for that low percentage have been well-documented by Warren's office and others. Last week, another one emerged.
ProPublica reported that the two biggest tax prep companies — Intuit, the makers of TurboTax, and H&R Block — had added code on their websites to hide their Free File products from Google and other search engines.
"If a taxpayer looking to use Turbo Tax's Free File program tried to use a search engine to find it, they would likely encounter Turbo Tax's other, paid products, but not the Free File service that they sought," Warren and 11 other Democratic lawmakers wrote in a letter Thursday to the IRS.
The story followed a recent expose and first-person accounts published by the nonprofit news outlet on how TurboTax, which has an estimated market share of at least 60 percent, has misled Free File-eligible customers into paying to use their service.
Warren's staff subsequently found that three of the other 12 companies participating in the Free File program — TaxSlayer, FreeTaxUSA, and
1040.com — also appear to be using similar code to hide their free online services from search engines, according to her office.
In a separate letter Thursday to the Federal Trade Commission, Warren and her Democratic colleagues called for an investigation into the companies. And in their letter to the IRS, they said those employing the "deceptive practice" should be kicked out of the Free File agreement.
"The fact that code for this specific purpose appears in Free File webpages is clear evidence that these companies intended to reduce access to the program," the group wrote to IRS commissioner Charle Rettig. "In light of this abusive conduct on the part of companies that have broken their pledge to increase access to free, online tax filing, we urge you to take any available actions to remove them from the Free File program."
They also asked that the IRS ensure that tax prep companies issue refunds to Free File-eligible taxpayers who were charged to file their taxes. According to ProPublica, some low-income customers who paid to file have been able to get refunds by calling TurboTax.
Since 2003, the IRS has agreed to not offer its own competing free tax-preparation service in exchange for a pledge from private Free File participants to make the filing process easier for taxpayers, increase online filing, and improve access to the existing free service.
"Removing a Free File program from search results directly undermines each one of these goals," lawmakers wrote.
Warren has been a longtime critic of the "ineffective" Free File program, which the IRS's independent taxpayer advocate says should be terminated, if it is "not substantially improved." Last month, the Bay State senator reintroduced her bill to have the IRS create its own free online tax-filing service, giving Americans the option of letting the agency automatically file their tax returns for them.