Politics
Elizabeth Warren sounds very open to ranked choice voting
"There's a lot to be said for it."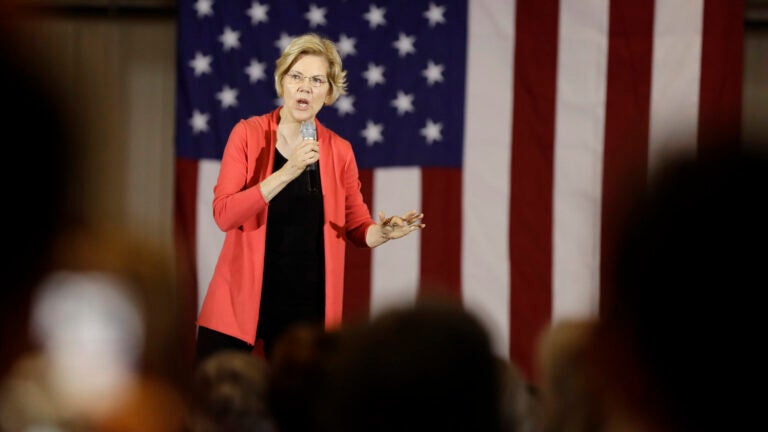 Elizabeth Warren says she's coming around on the idea of ranked choice voting.
"This is one of those things I had thought, 'Nah, I don't think so. I don't think I understand this well enough,'" Warren said in podcast interview released Monday with Vox.com's Ezra Klein. "And yet, I've started reading more of the data, working through more of the examples, and there's a lot to be said for it."
Maine became the first state in the country to use ranked choice voting last year. Under the system, voters can rank their preferred candidates, instead of casting their ballot for a single candidate. If no one gets more than 50 percent after the first choices are counted, the candidate who finished last is eliminated and has their votes reallocated based on their voters' second choices. If necessary, the process repeats itself until a candidate has the majority.
Certain iterations of ranked choice voting have also been in place in more than a dozen U.S. cities — including Warren's hometown of Cambridge (which has used an at-large form for their proportional representation municipal elections since 1941).
The Massachusetts senator and Democratic presidential candidate suggested the method could give voters more freedom of expression and increase engagement in the political process.
"Engaging more people and saying, 'OK, talk about first choice and your second choice,' and that that might help us as a country get more people both running for office and engaged in those political campaigns," she told Klein.
Warren moved on to a larger argument that "democracy is at risk in this country," referring to Republican efforts across the country to restrict voting rights and redraw legislative district boundaries for partisan gain.
"But the part that gives me so much hope is how much democracy itself is reinventing," she said, noting how technology has bolstered grassroots organizing.
"Ranked choice voting is kind of one of those things that's come out of the grassroots," Warren added. "And so I'm much more interested."
She's not the only one.
The two other 2020 presidential candidates from Massachusetts have also voiced support for ranked choice voting. During a town hall in April, Rep. Seth Moulton said it is a "much better way to vote."
"If the Founding Fathers had understood ranked choice voting, they would have put it in the Constitution," Moulton, a Salem Democrat, told constituents in Peabody, adding that the "end result with ranked choice voting would more closely represent what all of you want."
Former Massachusetts Gov. Bill Weld, who is challenging President Donald Trump in the Republican primary, has also endorsed the idea.
"I love ranked choice voting," Weld said during an interview in March at South by Southwest in Austin, Texas — even if his preferred candidate in Maine's 2nd Congressional District election last fall lost because of the system.
Two bills to expand ranked choice voting in Massachusetts are currently pending in the State House. If lawmakers do not act on them, ranked choice voting supporters say they will consider pushing the issue as a 2020 state ballot measure.