Politics
Joe Kennedy III: 'It is time' for Congress to start impeachment proceedings against Trump
"This is not a decision I made lightly, nor is it one to celebrate."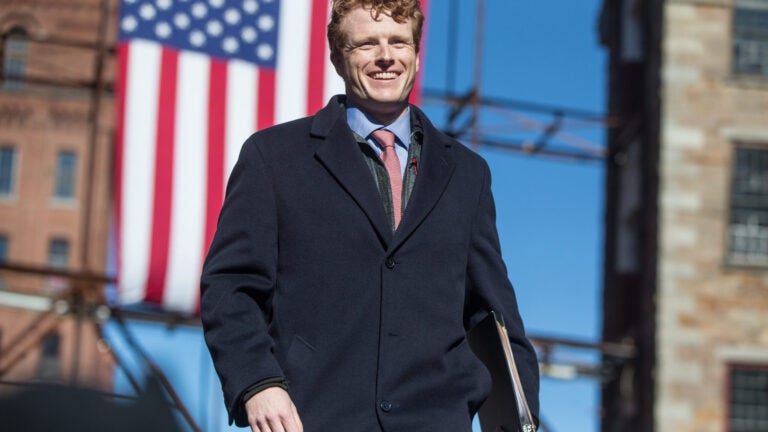 Congressman Joe Kennedy III believes the time has come for Congress to start impeachment proceedings against President Donald Trump.
In a statement Friday, Kennedy, who had held off on making the call even as the prospect has gained momentum among his fellow House Democrats, said his decision comes after reading the complete Mueller report and speaking with legal experts.
"The Mueller report makes painfully clear that our President obstructed justice on multiple occasions," he said. "If we fail to hold him to account, we fail the American public and the democratic system we represent in their name."
According to The New York Times, 81 representatives now support beginning the impeachment process, including other members of the Massachusetts delegation Ayanna Pressley, Seth Moulton, and Jim McGovern.
Read Kennedy's full statement:
"I believe it is time for the House to begin impeachment proceedings against the President. This is not a decision I made lightly, nor is it one to celebrate. It's a dark day for our country when its Commander-in-Chief is accused of high crimes. But after reading the Mueller report in full, reviewing the facts and consulting with legal experts, I believe Congress has a responsibility to act decisively.

"The Mueller report makes painfully clear that our President obstructed justice on multiple occasions. If we fail to hold him to account, we fail the American public and the democratic system we represent in their name. Members of Congress swear a solemn oath to defend the Constitution. That is an oath we must keep."