Donald Trump
As Lori Trahan defers on impeachment, Dan Koh is making noise again
"We can't waste any more time waiting for more information."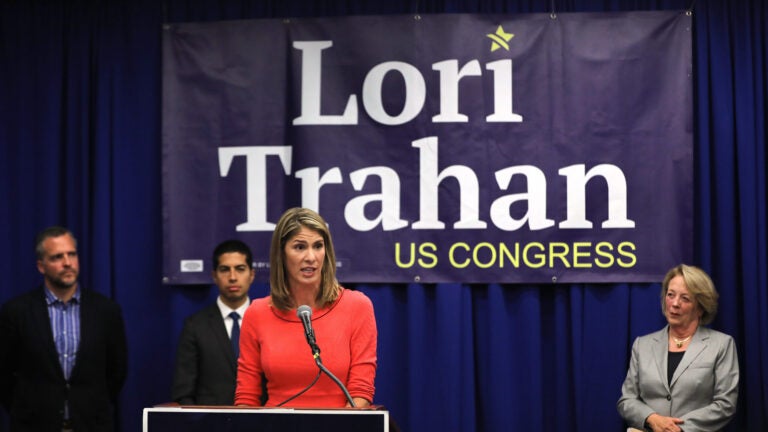 Five members of the Massachusetts delegation say Congress should begin impeachment proceedings against President Donald Trump. Dan Koh is calling on Rep. Lori Trahan to be the sixth.
Koh, an Andover selectman and former chief of staff to Boston Mayor Marty Walsh, narrowly lost to Trahan in last year's Democratic primary race for the state's 3rd District seat; a recount reaffirmed her win by a margin of just 145 votes.
"I've intentionally stayed pretty quiet after the recount," Koh wrote Sunday on Facebook. "But after seeing this week's heartbreaking pictures at the border and the continued stonewalling of justice happening within my own party, I need to speak out."
The 34-year-old first called for Trump to resign or face impeachment in August 2018. However, after a week in which local support for impeachment grew by one more vote, he called on Trahan to "do the same."
Impeachment, now. #MA3 #mapoli pic.twitter.com/yd228Zw52C

— Dan Koh (@dank) June 30, 2019
Of the Bay State's two senators and nine representatives, Sen. Elizabeth Warren and Reps. Ayanna Pressley, Seth Moulton, Jim McGovern, and — most recently — Joe Kennedy III have publicly called for the Democrat-controlled House of Representatives to begin impeachment hearings. According to a count by The New York Times, 80 Democrats and one Republican in the House now support an impeachment inquiry. However, Rep. Nancy Pelosi, the House speaker, has resisted those calls.
Following the release of Special Counsel Robert Mueller's report on Russian interference in the 2016 election, Trahan said she wanted Muller to publicly testify before Congress to assure that the American people get "the truth."
"I believe that the unredacted parts of the report paint a grim picture – particularly in terms of obstruction – that must be fully vetted," she said at the time. "In my view the only way to begin restoring public trust in the handling of the Special Counsel's investigation is for Special Counsel Mueller himself to provide public testimony in the House and Senate as soon as possible."
Last week, Mueller agreed to testify before two House committees on July 17, though he has insisted he won't provide any information beyond what is already public.
Koh isn't waiting to find out.
"We can't waste any more time waiting for more information," he wrote Sunday. "We can't stonewall. We need impeachment, now."
The call for Trahan to support impeachment from her campaign opponent-turned-constituent also came with an added, ominous note. Asked if he was thinking of running again for the 3rd District seat, Koh told Politico that it was "too early to tell."
Trahan's office did not immediately respond to a request for comment Monday afternoon. The congresswoman — along with Kennedy and Pressley — was visiting several Texas facilities used to detain migrants, including children, along the southern border.
After visiting one center, Trahan said she was "horrified" by the conditions many children faced there.
https://twitter.com/RepLoriTrahan/status/1145762898880450560