Politics
Elizabeth Warren says she would have accepted an offer to be Hillary Clinton's running mate
The 2016 presidential candidate's advisors reportedly thought Warren would be the best pick.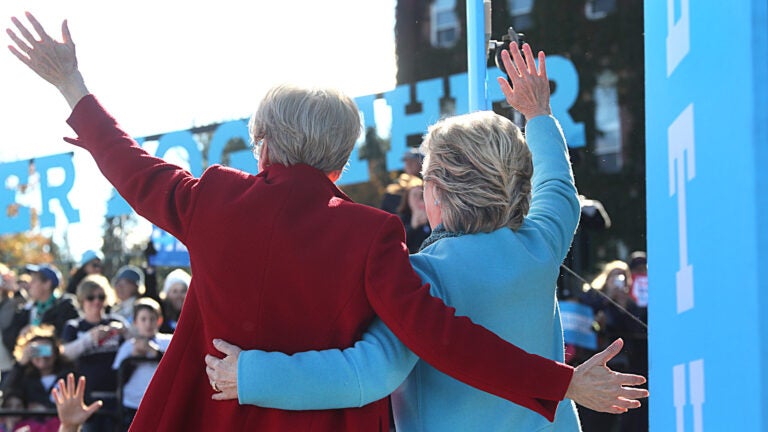 Elizabeth Warren was widely rumored to be a top candidate to be Hillary Clinton's running mate in 2016. But would the Massachusetts senator have accepted the position, it it was offered?
"Yes," Warren told writer Joshua Green in a Bloomberg Businessweek cover story published Thursday.
Of course, that offer never came; the Clinton campaign ultimately chose Virginia Sen. Tim Kaine as a supposedly safer choice as the Democratic vice presidential nominee, compared to Warren's unapologetic brand of progressive populism. But it apparently wasn't a clear-cut decision.
Green reports that Warren "underwent a full vetting" by the Clinton campaign and was even "smuggled" into Clinton's home in Washington, D.C., for an interview.
"It went well enough that some Clinton advisers were convinced Warren would be the best pick," he wrote.
Clinton's longtime advisor Philippe Reines even wrote a memo to the presidential candidates that said: "If a crystal ball said [Warren] wouldn't antagonize you for four years, it's hard to argue she isn't the most helpful for the next four months to get you elected."
The campaign, which ultimately lost to Republican nominee Donald Trump in the general election, could have used the help.
The fact that Warren was open to accepting the job as Clinton's running mate shouldn't come as a total surprise. After remaining neutral during the Democratic presidential primary between Clinton and Vermont Sen. Bernie Sander, who was more aligned with Warren's ideological views, the Massachusetts senator ultimately endorsed Clinton, once the former secretary of state and New York senator had effectively clinched the nomination (though it's perhaps worth noting that Warren has never revealed who she voted for months earlier in the Massachusetts presidential primary).
Warren went on to enthusiastically campaign for Clinton. Amid the rumors she was being vetted as a potential running mate at the time, Warren was asked if she believed she was capable of doing the job of president.
"Yes I do," she said at the time.
Warren: I could be commander-in-chief#Maddow https://t.co/D0JNFbyY76

— Maddow Blog (@MaddowBlog) June 10, 2016
As one of the top candidates running for the Democratic nomination in 2020, Warren's conviction in her ability no longer need to be questioned. She told Green that she wants to change the voters' milquetoast perception of the Democratic party.
"You could wake somebody up in the middle of the night and ask them what a Republican stands for, and you'd get pretty consistent answers," Warren said. "Ask what Democrats stand for, and it's always a more difficult explanation. That makes it harder to pull people into the fight, because they're less sure it's their fight."
With her calls for a wealth tax on the country's richest individuals to fund ambitious policy proposals — like universal child care and student debt relief — aimed at boosting the middle class, Warren is trying to make that question clear, too.