Politics
Ed Markey's primary challenger calls for the repeal of the Second Amendment
"I am tired of half steps, old ideas and fake urgency around the problem we face."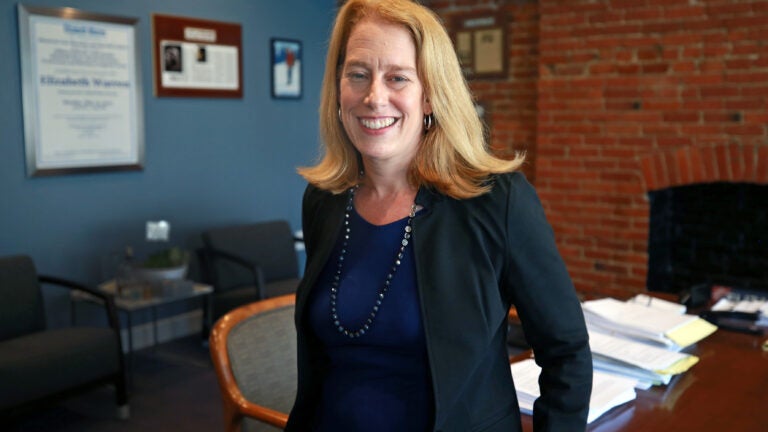 In the wake of the two mass shootings in El Paso, Texas, and Dayton, Ohio, over the weekend, Sen. Ed Markey reiterated his calls for the Senate to pass "common-sense" legislation to address gun violence, such as universal background checks and bans on military-style weapons and high-capacity magazines.
One of his Democratic primary challengers, Shannon Liss-Riordan, thinks Congress should go further — and repeal the Second Amendment.
"I am tired of half steps, old ideas and fake urgency around the problem we face: the presence of guns in our communities," Liss-Riordan said in a statement Tuesday morning. "Enough is enough. It is time we take real action and repeal the Second Amendment."
The Brookline labor attorney, who launched a 2020 bid to unseat the 73-year-old Massachusetts senator in May, said she agreed with the late Supreme Court Justice John Paul Stevens, who argued in a New York Times op-ed in 2018 that the Second Amendment should be repealed. According to Stevens, the concern about the potential threat posed by a national army that led to the adoption of the amendment, which states that "the right of the people to keep and bear arms, shall not be infringed," was "a relic of the 18th century."
"We need leaders in Washington who understand that, and have the courage and the will to fight to repeal the Second Amendment," Liss-Riordan said.
Markey's campaign did not (nor did his Senate office) immediately respond to a request for comment Tuesday.
His website says he supports "universal background checks for all firearms sales, reinstituting the ban on assault weapons, making gun trafficking a federal crime, a prohibition against high capacity ammunition magazines, and closure of the loopholes surrounding the creation of undetectable, plastic guns." It doesn't list a position on the Second Amendment itself.
Repealing an amendment requires an even higher bar than a normal bill: two-thirds majority approval in the House and Senate, and ratification by 38 of the 50 states.
Following the El Paso and Dayton shootings, Markey and other Democrats have called for the Republican-controlled Senate to take up gun control legislation passed earlier this year in the House of Representatives. However, despite recent mass shootings, Congress has not passed any significant bills aimed at addressing gun violence, due to opposition from Republicans, who have attributed the country's high rates of gun violence to mental health and violent video games.
International comparisons suggest the number of mass shootings in the United States is due to the availability of firearms and the country's loose gun laws.
Markey, for his part, has repeatedly introduced a bill to incentivize other states to adopt gun laws more like the stricter licensing standards in Massachusetts. And as a congressman in 1994, the Malden native also successfully urged President Bill Clinton to place an emergency ban on the importation of cheap, semi-automatic assault weapons from China, according to his website.
Liss-Riordan isn't the only Democrat running against Markey. Framingham businessman Steve Pemberton announced last month that he is also running for Markey's seat. Pemberton, whose dad was killed by gun violence, told the State House News Service that there should be "a serious discussion about abolishing" the Second Amendment, but that lawmakers should be focused on more attainable reforms, like universal background checks and assault-weapon bans.
"Abolishing the second amendment will take years at best to accomplish,"  he told the wire service Tuesday. "We can't wait for that."