Politics
Justice Ruth Bader Ginsburg in Mass.: Current period of U.S. history will be viewed as 'an aberration'
The 86-year-year old justice discussed her career and the state of the nation at Amherst College on Thursday.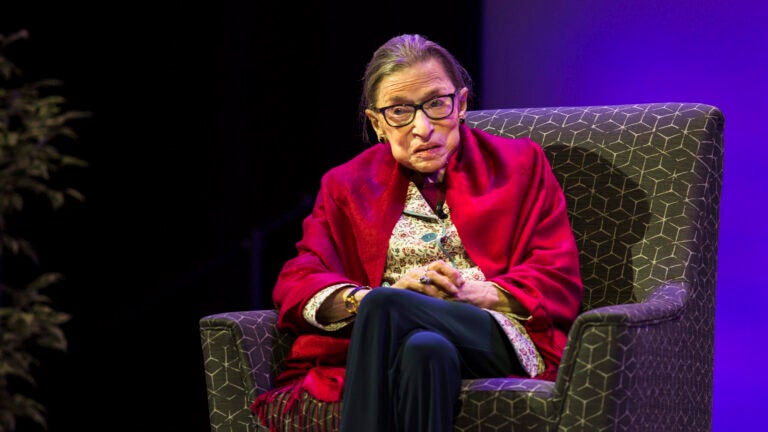 Supreme Court Justice Ruth Bader Ginsburg weighed in on the state of the nation during a talk at Amherst College on Thursday. 
When asked how she thinks historians will characterize the current polarized moment in U.S. history, Ginsburg replied, "an aberration," MassLive reports.
The justice's talk with Amherst College President Carolyn Arthur "Biddy" Martin ranged from speaking about her career, her friendship with late Supreme Court Justice Antonin Scalia, and her love for opera, according to the Boston Globe. 
If she hadn't become a member of the Supreme Court, Ginsburg said she would have wanted to be "a great diva."
"Sadly for me I'm monotone," she said. 
Students were also given a chance to question the justice. 
"There was a great man who once said that the true symbol of the United States was not the bald eagle," Ginsburg said when asked by a student about extreme political movements. "It is the pendulum. If the pendulum goes too far to the right, it's gonna swing back. It's the same thing if it's too far to the left."
According to the Globe, the justice said she hopes to see it "swing back in [her] lifetime."