Politics
Boston City Council candidate opens up about her sister's murder
"My sister was my world."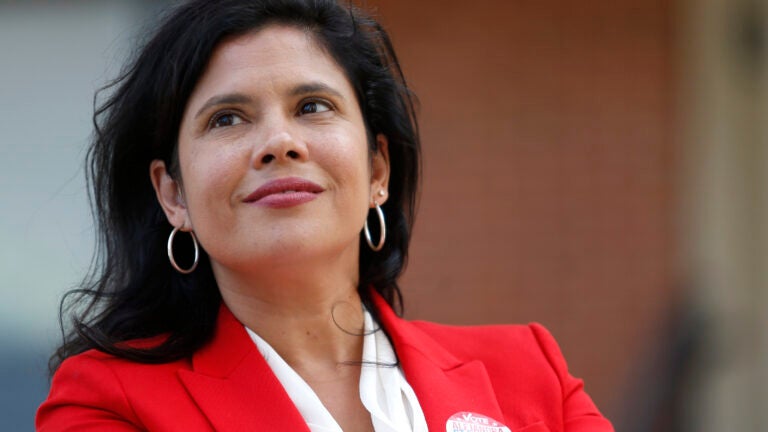 Alejanda St. Guillen says she's running for Boston City Council to "live out the legacy" of her slain younger sister.
The Mission Hill native is one of the final eight candidates vying for the Boston City Council's four at-large seats in next month's election and previously served as the director of the city's Office for Immigrant Advancement. But it wasn't until the murder of her younger sister, Imette, that St. Guillen says she began considering a career in public office.
"My sister was my world," she said in a video posted online by her campaign Wednesday morning. "We had lost our father when she was just 9 years old, and I felt a certain responsibility to her — to her well being. When we lost her, the pain and the trauma was almost unbearable."
Imette St. Guillen, a 24-year-old graduate student studying criminal justice, was abducted and brutally murder by an ex-convict bouncer at a bar in New York in 2006. The case was covered extensively by national outlets, including The New York Times, and sparked reforms named after Imette in both New York and Boston (the 2007 legislation requiring bouncers in Boston to obtain criminal background checks was proposed by at-large City Councilor Michael Flaherty, who is also on the ballot this year).
St. Guillen says her family "pulled through" the tragedy with the support of the survivor community and that she remains "driven" by the knowledge that other families are suffering. As a city councilor, St. Guillen — who was one of the two at-large candidates endorsed by Mayor Marty Walsh — says she would push for "trauma-informed" services in local schools and community centers. In an email to supporters Wednesday, she said she knows from experience how "transformative" such services can be for families in need.
"I know, through this work, I can never bring my sister back," St. Guillen said in the video Wednesday. "But I sure as hell can make her proud, as we build a better Boston for all of us."
St. Guillen is one of the four challengers on the Nov. 5 ballot, along with Julia Mejia, Erin Murphy, and David Halbert. All four incumbents — Flaherty, Michelle Wu, Anissa Essaibi George, and Althea Garrison — are running for re-election.
https://www.youtube.com/watch?v=LQJ5NN2aAko