Politics
Here are the results of the 2019 Boston city elections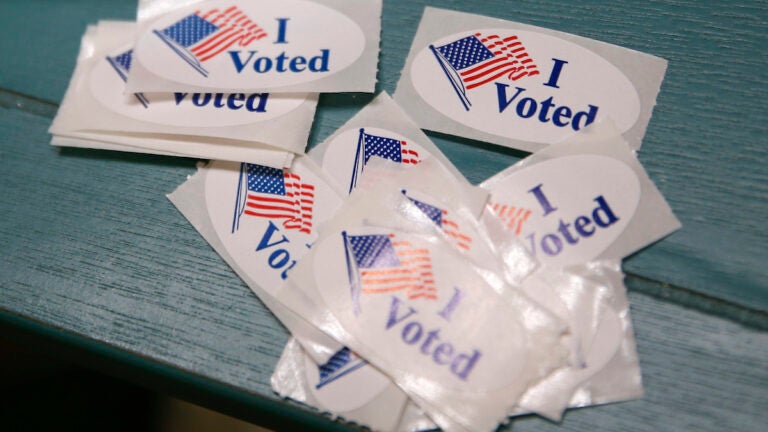 Winners will be denoted in bold below as results come in from the City of Boston Election Department. Results are unofficial but based on 100 percent of the precincts reporting.
Citywide elections
City Councilor At-Large
With a 10-vote margin between her and Julia Mejia, Alejandra St. Guillen said she is requesting a recount.
(The top four vote-getters secure council seats.)
Michael F. Flaherty, incumbent: 33,242 votes, 16.54 percent
Althea Garrison, incumbent: 16,161 votes, 8.04 percent
Annissa Essaibi George, incumbent: 34,054 votes, 16.95 perent
David Halbert: 13,201 votes, 6.57 percent
Julia Mejia: 22,464 votes, 11.18 percent
Erin J. Murphy: 16,843 votes, 8.38 percent
Alejandra Nicole St. Guillen: 22,454 votes, 11.18 percent
Michelle Wu, incumbent: 41,616 votes, 20.71 percent
Non-Binding Ballot Question
Do you support the renaming/changing of the name of Dudley Square to Nubian Square?
Yes: 24,207 votes, 45.70 percent
No: 28,763 votes, 54.30 percent
District City Councilors
District One 
Lydia Edwards, incumbent
District Two 
Edward Flynn, incumbent
District Three
Frank Baker, incumbent
District Four 
Andrea Campbell, incumbent: 4,557 votes, 87.17 percent
Jeff Durham: 636 votes, 12.17 percent
District Five 
Ricardo Arroyo: 5,325 votes, 54.54 percent
Maria Esdale Farrell: 4,398 votes, 45.05 percent
District Six
Matt O'Malley, incumbent
District Seven 
Kim Janey, incumbent: 3,847 votes, 74.51 percent
Roy Owens, Sr.: 1,263 votes, 24.46 percent
District Eight
Priscilla Kenzie Bok: 3,659 votes, 70.08 percent
Jennifer Ann Nassour: 1,539 votes, 29.48 percent
District Nine
Liz A. Breadon: 3,883 votes, 58.52 percent
Craig R. Cashman: 2,724 votes, 41.06 percent