Politics
Here are the Massachusetts ballot questions moving forward in 2020
And what they would do.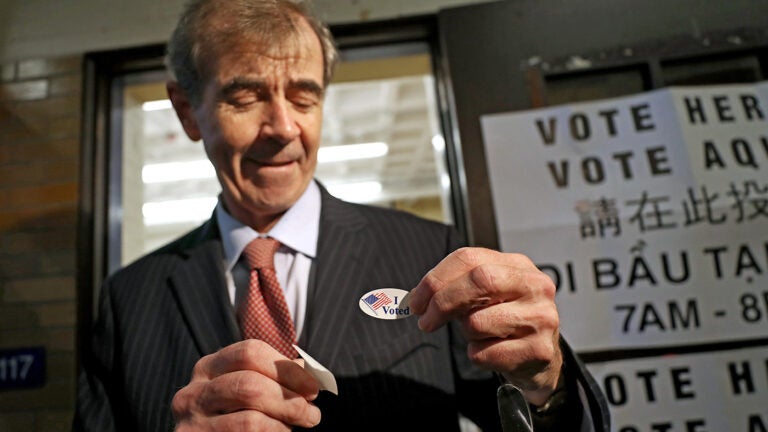 The Massachusetts ballot could include some far-reaching questions in 2020.
Secretary of State Bill Galvin's office announced this week that supporters of four proposed questions had cleared perhaps the biggest hurdle in the state's ballot initiative process. According to Galvin's office, the questions — ranging from issues such as ranked choice voting to alcohol sales — easily cleared the necessary 80,239-signature threshold.
The four questions aren't yet guaranteed to appear on the 2020 ballot. Galvin's office will now send the four questions that passed to the state Legislature, to give lawmakers the opportunity to act on them first. If legislators do not pass the proposals by May 5, supporters must gather and file an additional 13,374 signatures with Galvin's office by July 1 to secure their question's place on the Nov. 3 ballot.
Several ballot petitions were not able to garner enough signatures to advance, including proposed constitutional amendments to restore voting rights to prison inmates in Massachusetts and block state funding for abortions.
But here's a look at the questions that did get enough signatures — and what they would do if passed:
This proposed question would implement ranked choice voting for all state and federal elections (except for president) in Massachusetts beginning in 2022.
Also known as instant runoff voting, the system gives voters the option of ranking candidates on their ballot in order of preference, as opposed to selecting just one. And if no candidate gets more than 50 percent of first-choice votes, the candidate with the least first-choice votes is eliminated, and the voters who preferred that candidate have their votes reallocated based on their second choices. Then the ballots are recounted and the process is repeated until one candidate breaks the 50 percent threshold.
Ranked choice voting supporters say the system ensures that candidates are elected by a majority of voters, eliminates "strategic voting," and results in less negative campaigns. Opponents argue it could create situations in which a candidate with a "faux majority" is declared the winner.
This measure would change the way the state reimburses nursing homes, effectively boosting funding for a sector that has reportedly seen more than 180 facilities in the state close since 2000. The proposed law would require the Executive Office of Health and Human Services to base reimbursement rates on costs within the previous two years and require that the amount be "sufficient to pay all allowable costs of caring for beneficiaries" of state and federal health programs.
Massachusetts lawmakers recently increased nursing home funding by $50 million, but backers of the potential ballot question say it is not enough to address a more than $360 million shortfall. If passed, the language of the proposed law says it would only be able to be changed by a two-thirds supermajority vote in the Legislature.
Backed by a coalition of independent repair shops and vehicle owners, this ballot question would update the state's 2013 "right to repair" law to require automakers to expand access to mechanical data for all cars sold in Massachusetts, beginning with the model year 2022. The proposed law would require data to be available for cars with wirelessly transmitting "telematics" systems, which are estimated to be in 90 percent of vehicles by 2022.
Supporters say the change is necessary so that independent shops and car owners can access diagnostic and repair information that is necessary to do repairs in a timely fashion. Automakers argue that the 2013 law, which set a national standard, already provides adequate access through a diagnostic port sold by manufacturers and that widening access raises privacy concerns.
This proposed ballot question would incrementally increase and eventually eliminate the state's cap on the number of licenses for selling alcoholic beverages for off-site consumption that a single retailer could own. The current cap is slated to increase to nine by 2020.
Backed by Cumberland Farms, the ballot initiative would increase the number to 12 in 2021, 15 in 2022, 18 in 2023, and then eliminate the statewide cap in 2024. The potential ballot question also proposes creating a new license allowing food stores to sell beer and wine, which would be subject to local approval. It would also require retailers to adopt stricter age-verification policies.
With the ballot question, the Westborough-based convenience store chain is setting up a rematch of the expensive 2006 battle with Massachusetts package stores, who argue it would put the state's already financially strapped mom-and-pops out of business. The "packies" are also mounting a legal challenge, contesting that the proposed ballot measure unconstitutionally includes more than one question.