Politics
Charlie Baker has 'not made much progress' on his legal sports betting bill
"People in Massachusetts should be able to play in Massachusetts."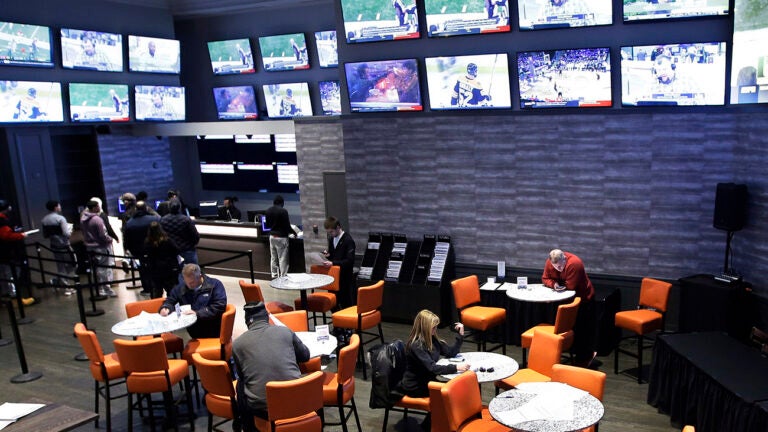 Massachusetts residents will have to travel to New Hampshire or Rhode Island (or upstate New York) to legally bet on this year's Super Bowl.
When will it be an option in the Bay State? According to Gov. Charlie Baker, that's a "really good question."
During an appearance Thursday on WEEI, the Massachusetts governor said there hasn't been "much progress" on the legislation his office filed more than a year ago to legalize sports gambling after the federal ban was struck down by the Supreme Court in 2018.
Modeled after New Jersey's sports gambling law, Baker's proposal would allow those over 21 years old to wager on professional sports at the state's three casinos, as well as through online operators.
The Republican governor characterized his bill as "a pretty easy lift."
"That bill hasn't even had a hearing yet, which is unusual," he added, inaccurately.
State lawmakers actually held two hearings last May on Baker's bill, as well as eight other proposals to legalize sports gambling.
At the time, the debate revolved around who should be able to offer wagers, how much it should be taxed, and whether college sports betting should be allowed. Still, none of the bills have since gained much traction.
"I bring this issue up on a relatively frequent basis with my colleagues in the Legislature and have not made much progress on it," Baker told WEEI. "You're reminding me; I will bring it up again."
As the Boston Herald recently reported, Democratic leaders in the State House have not committed to a timeline, as they continue to review the differing proposals and monitor how things go in neighboring New Hampshire and Rhode Island.
So far, 20 states and Washington, D.C., have passed legislation to legalize sports gambling (and 14 currently offer it). Vermont and Connecticut lawmakers are taking up the idea again in 2020, while Maine Gov. Janet Mills vetoed a sports betting bill earlier this month.
"Right now, most of the New England states are either doing it or going to be doing it soon," Baker said Thursday. "And it seems to me like this is something that is going to become available in most states … and people in Massachusetts should be able to play in Massachusetts."