Politics
City councilors have mixed response to income-adjusted parking ticket concept
"It does seem very, very difficult."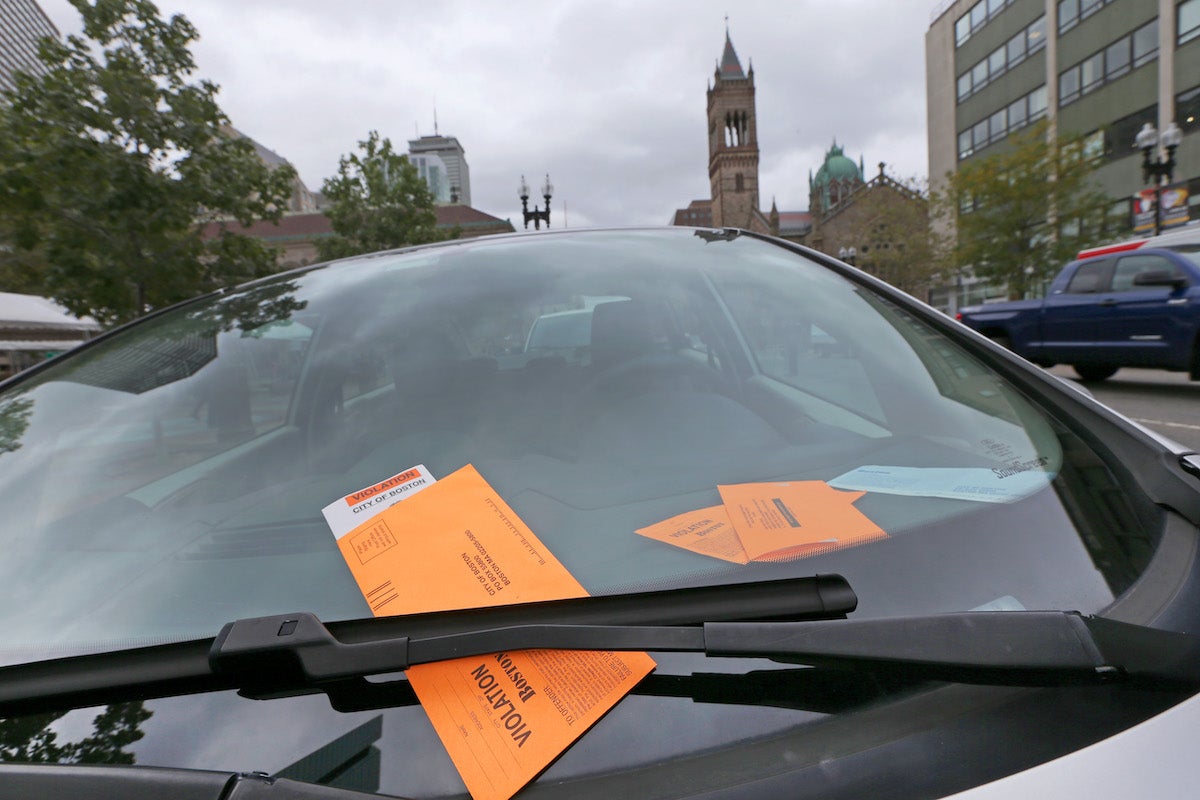 City Councilor Julia Mejia's call for Boston lawmakers to chew over an income-adjusted parking ticket system was met with a mixed initial reception from fellow councilors Wednesday.
Mejia said the council has a chance to look at how to make parking fines more reflective of the financial challenges local residents face.
For those struggling to make ends meet, the decision to pay a parking ticket could mean a choice between having dinner or going without, she said.
"As someone who lived a life of poverty, I think it's really important for us to look at these issues from a lens of making sure people who … have nothing" don't see their situation made worse, she said.
But other councilors say they're skeptical as to whether scrapping the city's blanket fines is the best way to address inequality.
"While I certainly appreciate the intent and the impetus for this hearing order, I'm not sure that it is the right approach," Councilor Matt O'Malley said.
How exactly the city could enforce the law, and determine how much money a violator makes, poses challenges, he said.
"It does seem very, very difficult," O'Malley said. "But it's an important conversation to have."
Mejia filed a hearing order Wednesday for councilors to talk over the idea. While there are currently no particulars about what the system would entail, Mejia said violators may be able to provide their tax information to illustrate their income and pay a fine based on a sliding scale.
She told Boston.com earlier this month she personally had accumulated $159 in parking tickets and was able to cobble together the cash to pay the debt just before taking office.
"But it was during that process that I realized that [while] I was able to do that with the limited resources I had, I started thinking about those who do not," she told the council Wednesday.
Councilor Lydia Edwards said she's not quite on board with the concept, but supports looking at how the parking ticket woes are impacting local drivers.
She offered that officials should also look at other aspects of the system that serve as "pile-ons" to parking fines, such as why online ticket payments require violators to pay a transaction fee, and how vehicles are towed and what fees motorists pay to retrieve them.
"If you don't have the money to pay that, then I would say especially you're in a position that only hurts you more," Edwards said.
Both Edwards and Councilor Andrea Campbell said maybe an interest-free payment plan option could work.
"I have personally helped constituents pay tickets that they were unable to pay after demonstrating to me and folks in my office the financial hardship that it is to pay a ticket," Campbell said. "So these are folks that are willing and would pay … but something has happened in their life personally where they're unable to pay."
O'Malley said councilors should explore more creative parking changes, supports for alternative transportation modes such as bicycles and scooters, and making public transportation free of charge.
The order was assigned to the Committee on City and Neighborhood Services.
https://www.youtube.com/watch?v=f66soYTlbjk