Politics
Boston-area lawmakers call on Charlie Baker to issue shelter-in-place order by the end of Tuesday
The Massachusetts governor has repeatedly said he has no plans to do so.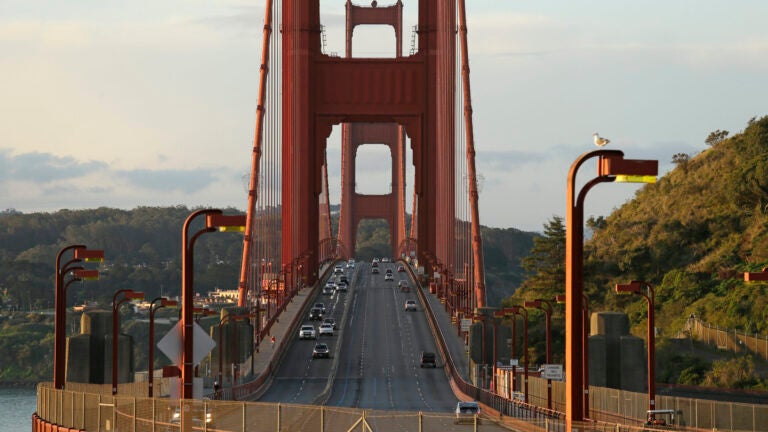 Gov. Charlie Baker has repeatedly batted down rumors that he's planning to issue a statewide "shelter-in-place" order.
But as the number of reported coronavirus cases in Massachusetts surpasses 200, more than a dozen Boston-area lawmakers are calling on Baker to actually do it — as soon as possible.
In an open letter released Tuesday afternoon, 17 elected Democrats at the state and local level urged the Republican governor to "follow the example set by the City of San Francisco and other communities in the Bay Area" and issue a shelter-in-place order by the end of the day. The list of signatories includes 10 state representatives and six of Cambridge's nine city councilors, including Mayor Sumbul Siddiqui.
"It is essential that the spread of the virus be suppressed to protect the ability of healthcare providers to handle the influx of new patients and safeguard public health and safety," the letter said. "Epidemiologists have suggested that Massachusetts could see as many as 10,000 cases by the end of this month."
I'm joining with colleagues in state and local government to call on @MassGovernor to issue a #ShelterInPlace order to help suppress the spread of #COVID19 in Massachusetts. We need to #FlattenThePeak and take action to protect the most vulnerable in our communities. pic.twitter.com/3UceE2nXLO

— Mike Connolly (@MikeConnollyMA) March 17, 2020
The letter comes on the heels of a petition for Baker to "shut down all non-essential businesses in Massachusetts" to slow the spread of the disease. However, a shelter-in-place order would go further.
"We mean people must be asked to stay home except for essential needs and vulnerable populations must stay home," the letter said. "Everyone should stay home except to get food, care for a relative or friend, get necessary health care, or go to an essential job. Going outside for walks is permitted, but there can be no congregating or interaction with playground structures of any kind."
<hr>
<h2>Baker announces $5m 'down payment' to local boards of health to address coronavirus</h2>
<hr>
Seven counties in the San Francisco Bay Area — the region of California hit hardest by coronavirus cases — imposed a similar shelter-in-place order Monday, directing residents to stay at home as much as possible. The largely voluntary order does include a number of exceptions, including for work and health care-related travel, buying groceries and other essential services, and outdoor activities while keeping six feet away from others.
New York City Mayor Bill de Blasio also said Tuesday that residents of his city should prepare for a possible shelter-in-place order, though the move would require state approval.
Public health officials say aggressive social distancing measures are imperative to slow the spread of the disease — which appears to be more far more infectious and deadly than the flu — so that the number of cases does not overwhelm the health care system and lead to more deaths. According to CNN, the death toll in the United States reached 100 on Tuesday; the number of cases in the country has surpassed 5,000.
Baker recently issued orders in Massachusetts — where no coronavirus deaths have yet been reported — that closed all schools and banned most public gatherings over 25 people through at least April 5. And while dining in restaurants is temporarily prohibited, takeout and delivery is still allowed (the Bay Area's shelter-in-place order also permits those services). Baker has also repeatedly stressed the importance of social distancing.
Still, the governor has insisted that he has no plans to issue a shelter-in-place order, despite apparently persistent rumors circulating among residents.
"While we have taken unprecedented and strong action, I want to address the ongoing rumors about a possible order to shelter in place," he said during a press conference Tuesday.
"I spoke about this before, but let me be clear: We are not planning any shelter-in-place orders," Baker stressed. "In times of crisis, it's imperative that everyone get their news from legitimate places, and sometimes that's not from your friend's friend's friend's friend's neighbor."
<hr>
<h2>Your 60-second guide to social distancing during the coronavirus outbreak</h2>