Politics
Ed Markey is 'deeply concerned' about the White House's reported interest in a coronavirus surveillance network
"We should not simply accept the declarations by some in power who will tell us that we have to stray from the guiding principles and civil liberties that make us who we are. They are wrong."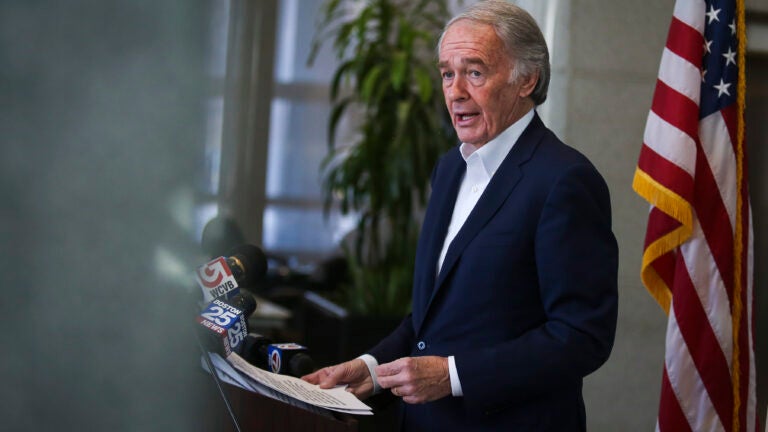 Experts say that rigorously tracing the contacts of those infected by the novel coronavirus is an integral part of any strategy to stem the spread of the contagious disease — and that digital tools may help scale those efforts. The federal government is also relaxing certain privacy rules to make it easier to share patients' health information.
However, Sen. Ed Markey is "deeply concerned" about what the White House is reportedly planning next.
In a statement Wednesday, the Massachusetts senator said he is seeking details about the effort by President Donald Trump's administration to create a national coronavirus surveillance network.
"The Trump administration has not given me or the American people any confidence that it is capable of creating or maintaining a massive health data network in a manner that doesn't undermine our fundamental right to privacy," Markey said.
According to a Politico report Tuesday night, Trump's son-in-law and senior advisor Jared Kushner has reached out to several health technology companies about creating a database using individual medical records to track things like hospital bed availability and the flow of patients into specific emergency rooms, which would in turn help the administration target resources across the strained healthcare system. A White House spokesman refuted the story as "completely false."
That would be good news to Markey.
"In moments of crisis like this, we should not simply accept the declarations by some in power who will tell us that we have to stray from the guiding principles and civil liberties that make us who we are," he said. "They are wrong. We do not have to forgo all privacy in a pandemic, nor watch a surveillance state take root.
"While we should certainly use technological innovations and evidence-driven collaborations to combat the on-going coronavirus crisis, we must also reject proposals and policies that promise harmful invasions of privacy," he said.
While privacy advocates like Markey have acknowledged necessary tradeoffs during global health crisis, they have also pointed to the lessons learned after the September 11 attacks, during which Congress rushed to pass a broad, lasting expansion of government surveillance powers. As STAT reported Wednesday, some experts are raising questions about the potential health privacy repercussions once the COVID-19 crisis is over.
And it's not just government surveillance they're worried about.
Markey and Sen. Richard Blumenthal, a fellow Democrat, sent a letter Tuesday to Google requesting information about the tech behemoth's recently announced COVID-19 Community Mobility Reports, which aggregate anonymized individual location data to "chart movement trends" during the pandemic.
Google says the effort provides insight into how people are responding to policies aimed at combatting the coronavirus, such as changes in the number of trips to parks or grocery stores in a certain area. However, the two senators noted that individual location data could reveal "sensitive information," like places of employment and religious or political preferences.
"While we commend Google's efforts to assist in combatting the coronavirus pandemic, we caution you against steps that risk undermining your users' privacy," Markey and Blumenthal wrote, probing the company's plans for the data.