Politics
Dan Koh says he won't run against Lori Trahan — this year
"I believe deeply in the public sector and its ability to make people's lives better."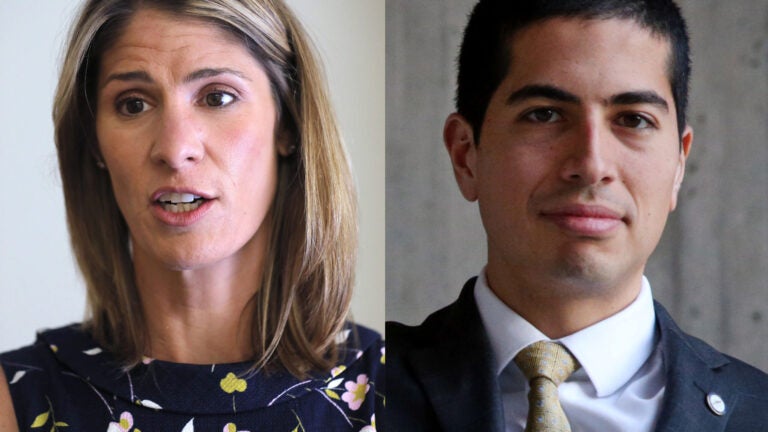 There will be no rematch in the 3rd District this year.
Dan Koh, who narrowly lost his 2018 bid for the district's congressional seat in a 10-way primary race, has decided not to challenge Rep. Lori Trahan, citing the need to focus resources on addressing the coronavirus outbreak and defeating President Donald Trump in the general election.
"I think that, we as Democrats, need to focus on making sure that we don't have four more years of Donald Trump," Koh told The Eagle-Tribune on Monday.
The 35-year-old Andover selectman and former chief of staff to Boston Mayor Marty Walsh had openly considered challenging Trahan, who has faced lingering questions about the legality of a six-figure loan she made to her campaign in the final weeks of the 2018 primary race. The Westford Democrat is currently the subject of a House Ethics Committee probe, after investigators concluded that her husband was the "true source" of roughly $300,000 given to the campaign, exceeding donation limits
Koh had drawn attention to the questionable loan, amid speculation of another congressional bid. However, as the coronavirus outbreak disrupts campaigns up and down the ballot, he ultimately decided against a 2020 run. According to The Eagle-Tribune, Koh and his wife are also expecting a baby girl in July.
Koh told the North Andover-based newspaper that he "absolutely" hopes to be back on the campaign trail at another point in time. Since his time at Boston City Hall, Koh has never been shy about his interest in running for higher office. In a text message Tuesday to Boston.com, he said it could be for the 3rd District seat or another elected position.
"I'm not sure what the future holds but I believe deeply in the public sector and its ability to make people's lives better," Koh said.