Politics
Trump Administration erases transgender civil rights protections in health care
Roger Severino, the director of the Office for Civil Rights at the Department of Health and Human Services, defended the timing of the rule's release during Pride Month and on the Pulse massacre anniversary, saying it was "purely coincidental."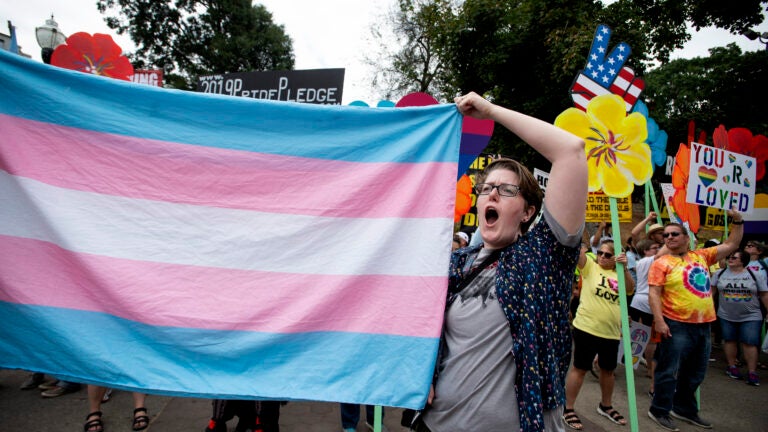 WASHINGTON — The Trump administration on Friday finalized a regulation that will erase protections for transgender patients against discrimination by doctors, hospitals and health insurance companies, a move announced on the four-year anniversary of the massacre at a gay nightclub in Orlando, Florida, and in the middle of Pride Month.
The rule, which does not differ much from a proposed version released last year, is part of a broad Trump administration effort across multiple areas of policy — including education, housing, and employment, as well as health care — to narrow the legal definition of sex discrimination so that it does not include protections for transgender people.
The Affordable Care Act, the 2010 law often known as Obamacare, established broad civil rights protections in health care, barring discrimination based on race, color, national origin, sex, age or disability in "any health program or activity" that receives federal financial assistance.
The Obama administration interpreted the provision about sex discrimination to include discrimination on the basis of "gender identity." Under the original 2016 rule, health care providers and insurers would have been required to provide and cover medically appropriate treatment for transgender patients.
Roger Severino, the director of the Office for Civil Rights at the Department of Health and Human Services, the unit responsible for the rule, said in an interview Friday that the move was "equivalent to housekeeping," and that the federal government was "updating our books to reflect the legal reality" that sex discrimination language does not explicitly refer to the legal status of transgender people.
The Obama rule has been tied up in litigation for several years, and the Trump administration has declined to enforce it, citing a court ruling from a judge in Fort Worth, Texas. That means that the final rule does not have any immediate practical effects.
Severino defended the timing of the rule's release during Pride Month and on the Pulse massacre anniversary, saying it was "purely coincidental."
Transgender rights advocates criticized the timing for another reason: the coronavirus.
"It's really, really horrendous to not only gut nondiscrimination protections, but to gut nondiscrimination protections in the middle of a pandemic," said Rodrigo Heng-Lehtinen, deputy executive director of the National Center for Transgender Equality. "This rule opens a door for a medical provider to turn someone away for a COVID-19 test just because they happen to be transgender."