Politics
Municipal leaders from 18 cities and towns push state legislators to advance police reforms
"All of our residents deserve to feel safe in their homes and on our streets, and now is the time to make these changes a reality in our communities."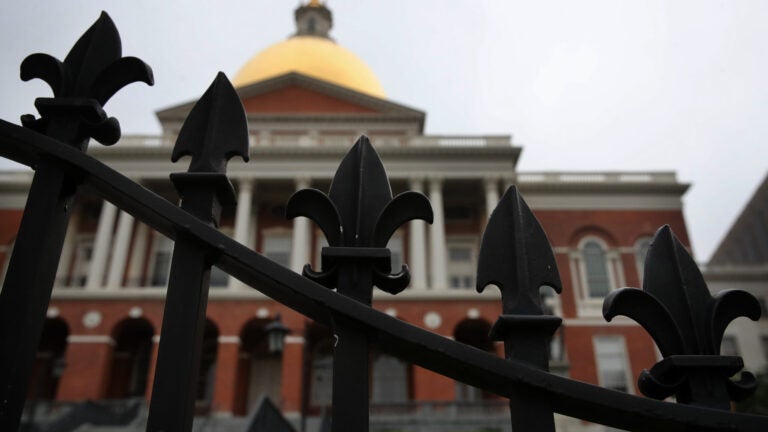 Leaders in 18 Massachusetts municipalities signed a pledge Tuesday urging state legislators to advance police reforms and expressing the commitment within their own communities to address systemic racism and violence in law enforcement.
"With disparities in many community sectors from employment and housing to healthcare and education, the time for taking action is now," Salem Mayor Kim Driscoll said in a statement. "Let's break the cycle of systemic racism within our cities/towns."
The effort around the pledge was organized by Driscoll, Somerville Mayor Joe Curtatone, Framingham Mayor Yvonne Spicer, and Arlington Town Manager Adam Chapdelaine, along with the Metropolitan Area Planning Council. Leaders from Ashland, Beverly, Cambridge, Chelsea, Holyoke, Medford, Melrose, Middleton, Nantucket, Newburyport, Newton, Revere, Swampscott, and Winthrop all signed on to support the pledge, which sets forth five principles for addressing systemic racism, and actions for following through on the promises.
Today, 18 Massachusetts municipal leaders pledged to take action on systemic racism in their communities and violence in law enforcement, committing to providing spaces for community conversations & instituting an anti-violence approach to policing.

More: https://t.co/IPXiOqkvPN pic.twitter.com/QpVwjIUsIt

— MAPC (@MAPCMetroBoston) July 21, 2020
"After the recent murders of George Floyd, Breonna Taylor, Ahmaud Arbery, Rayshard Brooks and many other people of color who have lost their lives or have been injured as a result of police brutality, our residents are demanding significant changes in the way policing is conducted," the pledge reads. "We hear them and we are listening. Though our cities and towns differ, all of our residents deserve to feel safe in their homes and on our streets, and now is the time to make these changes a reality in our communities."
Part of the steps to achieve change is demanding action from state leaders.
The municipal officials are urging state legislators to advance the legislation endorsed by the Massachusetts Black and Latino Caucus, which calls for the creation of a statewide system to certify police officers, establishing a Commission on Structural Racism, and the adoption of statutory limits on the use of force, including the use of chokeholds, by police officers, among other measures.
The House is set to take up the proposed police reform legislation Wednesday, which includes suggested changes to qualified immunity, which protects police officers and public servants from facing civil suits for actions taken while on the job. The consideration of the bill follows a week after the Senate debated in marathon sessions before approving their own version of the police accountability legislation.
The municipal leaders aren't the only ones urging the House to approve the legislation in their Thursday vote. A group of more than 400 public health experts released a letter Wednesday urging the elected officials to back the police reform.
"Systemic racism is a lethal public health crisis," the experts wrote in the letter. "The public health and health care community has long recognized the ways in which racism has contributed to the pervasive health inequities and injustices that permeate every aspect of existence for people of color, and have devastated both the physical and mental health of individuals subjected to these abuses on a daily basis."
One of the signatories of the letter, Carlene Pavlos, who serves as executive director of the Massachusetts Public Health Association, said in a statement that there can be no true health equity without first "transforming" the system of law enforcement and policing.
"Our current laws do far too little to ensure equal justice for Black and brown residents and far too much to shield police from accountability — and this is exactly what institutional racism looks like," she wrote. "The status quo must change and it must change now."
In addition to that legislation, the leaders from the 18 municipalities are urging state leaders to advance reforms to the civil service recruitment system, give cities and towns the ability to quickly address misconduct by police officers, provide funding for anti-racism training and education for municipal employees, and create an independent authority to investigate and prosecute the use of force by officers.
The municipal leaders also presented a "menu of actions" that can be taken at the local level, which includes declaring racism as a public health crisis; ensuring the community has a commission focusing on race, equity, and inclusion; and requiring that the local police department adopts a "use of force continuum of practice."
[2/6] The leaders call for legislation that makes it easier for communities to leave the civil service system & creates a holistic system of police department recruitment.

"The civil service recruitment system is a barrier to forming police forces committed to antiviolence."

— MAPC (@MAPCMetroBoston) July 22, 2020
[4/6] The 19 signatories call for legislation funding anti-racism training and education programs for municipal workforces and police departments.

— MAPC (@MAPCMetroBoston) July 22, 2020
[6/6] Finally, MA mayors and managers call for lawmakers to create an independent authority to investigate and prosecute the use of force by officers in all cases that result in emergency medical care, hospitalization, or death of a civilian.

— MAPC (@MAPCMetroBoston) July 22, 2020