Politics
Another 4th District primary candidate is dropping out — and backing Jesse Mermell
"With my late entry and a crowded race, it's been difficult to break through the noise."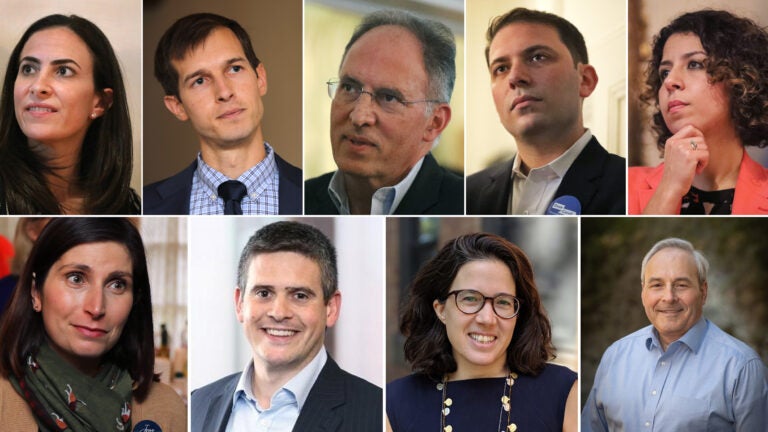 Stop us if you've heard this story before.
A candidate in the Democratic primary race to succeed Rep. Joe Kennedy III in the House of Representatives is dropping out and throwing their support behind fellow 4th District contender Jesse Mermell.
Chris Zannetos, a tech entrepreneur from Wellesley, announced his decision Wednesday afternoon — less than two weeks after former candidate Dave Cavell similarly dropped out to endorse Mermell in the now-seven-person race.
According to Zannetos's campaign, internal polling in the race suggested that there was no longer a feasible path to victory in the Sept. 1 primary. And while the decision to suspend his campaign comes with mail-in voting well underway and the week of early primary voting in Massachusetts more than half-way finished, Zannetos said he did not want to "take votes" from a candidate committed to addressing the "enormous income and opportunity gaps" in the district, which stretches from the Boston suburbs to the state's South Coast.
He said Mermell, a former Brookline Select Board member and communications aide to Gov. Deval Patrick, was one such candidate.
"While there are some policy areas in which we disagree, she has the integrity and focus needed to help those left behind by our economy — and has proven that she can be counted on to do the hard work required," said Zannetos, who positioned himself as one of the more moderate Democrats running for Kennedy's seat after his late entrance into the race in April.
Mermell said she was "honored" to have his support.
"Chris and I couldn't agree more that prioritizing the rebuilding of a fairer post-COVID economy, an economy filled with opportunity for workers and their families, is the highest priority for our next member of Congress," she said.
Polls have suggested that the race is a toss up with most of the remaining candidates — Mermell, Newton City Councilor Jake Auchincloss, former Federal Reserve regulator Ihssane Leckey, Newton City Councilor Becky Grossman, City Year co-founder Alan Khazei, Havrad epidemiologist Natalia Linos, and Brookline lawyer Ben Sigel — within striking distance of each other.
Zannetos ran on his experience as a businessman and education nonprofit founder calling for legislation and "public-private collaborations" to "address the enormous income and opportunity gaps that have only widened over the past few decades." He also biked to all 34 cities and towns in the district to meet with voters.
"The challenges I heard from my fellow citizens only confirmed that the time was right for my focus on creating more and better-paying jobs accessible to everyone," he said in a statement Wednesday. "Unfortunately, with my late entry and a crowded race, it's been difficult to break through the noise. I am hopeful that after the presidential election and delivery of a COVID-19 vaccine, we will all turn our attention to this critical issue."
Get Boston.com's browser alerts:
Enable breaking news notifications straight to your internet browser.