Politics
What did you think of the dueling presidential town halls? Let us know.
Let us know which presidential candidate you think most effectively used their time to appeal to voters on Thursday night.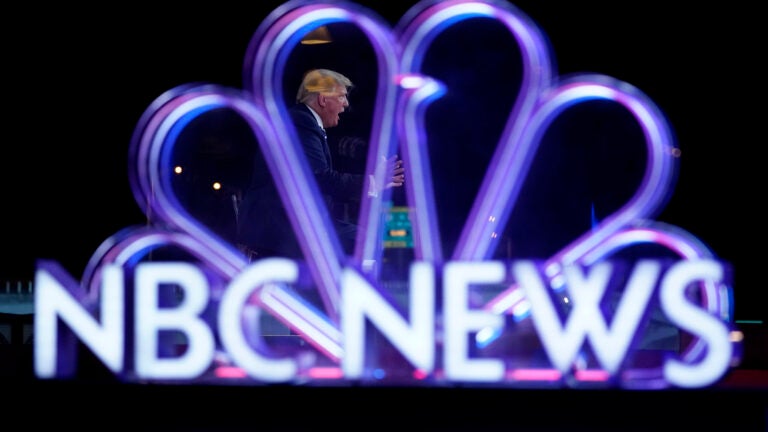 Thursday night, the two presidential candidates participated in town halls on prime time. Democratic candidate Joe Biden's town hall moderated by George Stephanopoulos aired on ABC, while simultaneously, incumbent President Donald Trump's town hall moderated by Savannah Guthrie aired on NBC. You can watch them here.
While the candidates were free from interruption over one another, the two separate town halls created a natural juxtaposition, forcing viewers to toggle channels back and forth to hear from both candidates.
On ABC, Stephanopoulos spoke with Biden in depth about topics like corporate taxes, fracking, and the handling of the coronavirus. The Associated Press reported that after Biden's 90 minute town hall, the candidate continued to answer questions from voters in the audience for another half hour.
On NBC, Guthrie grilled Trump on topics like denouncing white supremacy and his recent social media use in relation to spreading conspiracy theories such as QAnon and the false idea that Osama Bin Laden was not actually killed in 2011. At one point, Guthrie, said to Trump, "You're the president, you're not, like, someone's crazy uncle who can just retweet whatever." At another point of the town hall, a voter told Trump from the audience that he had a "handsome smile."
We asked our readers which candidate they tuned into (or if they decided to watch neither.) Now, we want to know for those who did tune in, what did you think? Which candidate do you think appealed to voters most effectively on Thursday night? What were the highlights or moments that stuck out to you? Let us know by taking the survey below or by emailing [email protected]. We'll round up the responses in a follow up post about what the majority of readers thought, who tuned in, and what moments stuck out the most.
The next debate, if it goes on as planned, is scheduled for October 22 in Nashville, Tennessee.
Get Boston.com's browser alerts:
Enable breaking news notifications straight to your internet browser.