Politics
Bill Weld, former Republican governor of Massachusetts, says he voted for Joe Biden
"It's America or Trump, and I'm going with America."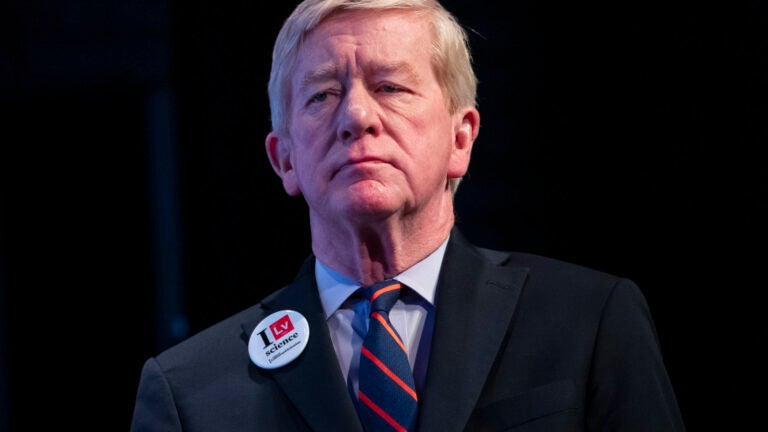 It may comes as no surprise that former Massachusetts Gov. Bill Weld — who ran against President Donald Trump in this year's Republican presidential primary and, even as the Libertarian Party's vice presidential nominee in 2016 suggested voters should back Democratic nominee Hillary Clinton over Trump — isn't voting for his fellow Republican in this year's presidential election.
However, unlike some fellow GOP critics of Trump, Weld isn't playing coy about who he is voting for.
In MA, we're not supposed to post pics of our marked ballots, so I'm not posting the proof that I gladly marked mine for Joe Biden and Kamala Harris. But rest assured, that's how I voted. It's America or Trump, and I'm going with America. If you haven't already, #VOTE! pic.twitter.com/HfEfgy02X9

— Gov. Bill Weld (@GovBillWeld) October 22, 2020
In a tweet Thursday afternoon, the former Republican governor announced that he "gladly marked" his ballot for the Democratic presidential ticket, Joe Biden and Kamala Harris.
"It's America or Trump, and I'm going with America," he wrote.
Massachusetts state law, as Weld accurately noted, forbids residents from posting photos of their marked ballot on social media, so the photo of the 74-year-old outside Canton Town Hall after partaking in early voting will have to do as proof. That said — given Weld's years of unreserved criticism of Trump's divisive rhetoric; misuse of executive power; and fiscal, environmental, immigration, and foreign policy views — it shouldn't take that much convincing.
Still, the announcement Thursday goes further than some of Weld's peers have gone.
Utah Sen. Mitt Romney, a fellow Republican and former Massachusetts governor, also said this week that he did not vote for Trump during early voting — but did not say who he did vote for.
And last week, current Massachusetts Gov. Charlie Baker, a Weld protege and fellow moderate Republican, announced that he would not support Trump, but told reporters that he hadn't decided who would get his vote in the presidential race (in the 2016 race, Baker said he didn't vote for anyone for president). During a press conference Thursday afternoon, Baker was asked whether he planned to vote for Biden and declined to answer.
"I've already made clear that I don't plan to support the president," Baker said. "I didn't vote for him four years ago; I see nothing to change my mind."
Get Boston.com's browser alerts:
Enable breaking news notifications straight to your internet browser.