Politics
Mark Zuckerberg tells Ed Markey how Facebook will respond to posts by Donald Trump that undermine the election
"The issue is not that the companies before us today are taking too many posts down. The issue is that they're leaving too many dangerous posts up."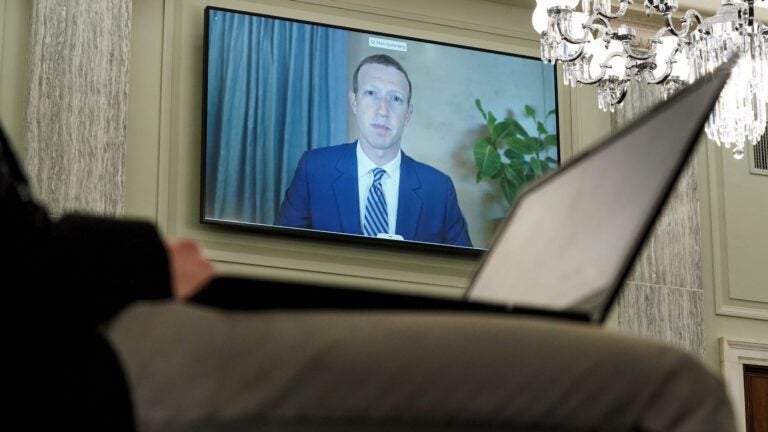 Sen. Ed Markey says the Senate's big tech hearing Wednesday should have focused on social media's "real problems."
Republicans spent most of the four-hour hearing grilling the CEOs of Facebook, Google, and Twitter over perceived claims of anti-conservative bias, which Democrats criticized as political gamesmanship less than a week left before the Nov. 3 election.
"My Republican colleagues are determined to feed a false narrative about anti-conservative bias meant to intimidate big tech, so it will stand idly by and allow interference in our election, again," Markey said during the Senate commerce committee hearing.
As the Associated Press and other outlets have reported, the repeated claims that big technology companies are systemically biased against conservatives is largely unfounded — though Senate Republicans did seize Wednesday on Twitter's decision earlier this month to briefly block users from posting an unverified story from the Republican-leaning New York Post about Democratic presidential nominee Joe Biden's son, which the company's CEO, Jack Dorsey, has admitted was a mistake.
Facebook and Twitter have recently stepped up efforts to moderate content that is abusive, seeks to incite violence, or misleads voters about the election, but that hasn't shielded them from criticisms from both parties. Despite the complaints from across the aisle, Markey said Wednesday that they aren't doing enough.
"The issue is not that the companies before us today are taking too many posts down," Markey said. "The issue is that they're leaving too many dangerous posts up."
The Malden native and longtime tech critic argued social media's biggest problems were allowing hate speech, foreign manipulation, and a business model that often amplifies harmful content. And as much as President Donald Trump's medium of choice is Twitter, Markey directed all of his questions at Mark Zuckerberg, extracting commitments from the Facebook CEO about how the social media giant would handle posts by the president that seek to undermine the election.
Citing a previous tweet by Trump in the midst of racial justice protests last spring, Markey asked Zuckerberg to commit to immediately remove any Facebook posts by the Republican president that encourage violence after election results are announced.
"Senator, yes, incitement of violence is against our policy and there are no exceptions to that, including for politicians," Zuckerberg replied.
Markey also asked if Zuckerberg would commit to taking down any posts by Trump "lying" about the outcome of the election. In response, Zuckerberg referred to a new Facebook policy to tag posts by political candidates that prematurely declare victory. Election officials have cautioned that, due to increased mail-in voting this year because of the COVID-19 pandemic, the results of some races may not be known for several days, or even longer, after Tuesday night.
"So if someone says that they won the election when their result isn't in, for example, we will append a piece of information to that thing that official election results are not in yet," Zuckerberg said. "So that way, anyone who sees that post will see that context."
Markey also raised concern about Trump using Facebook to encourage supporters to intimidate voters at polling places; Zuckerberg said such posts would likely merit removal.
"My understanding is that content like what you're saying would violate our voter suppression policies and would come down," Zuckerberg said.
Get Boston.com's browser alerts:
Enable breaking news notifications straight to your internet browser.