Politics
Massachusetts House shoots down proposed tax increase on 'unearned income' to stop MBTA cuts
"It would allow us to access this new revenue right now."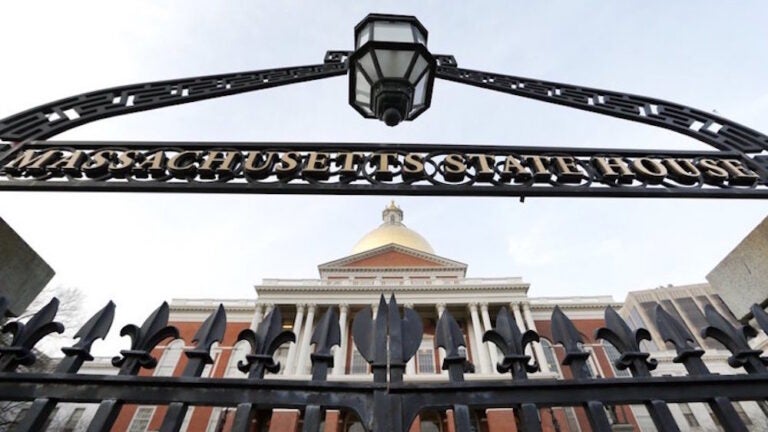 Facing a projected budget deficit of $600 million in the coming fiscal year due to the COVID-19 pandemic, the MBTA is planning significant cuts in service across the system, in the absence of additional state or federal funding to close the gap caused by lost fare revenue.
During a legislative session Wednesday afternoon, the Massachusetts House of Representatives rejected one such proposal.
By a vote of 127 to 30, the Democrat-run chamber squashed a proposed budget amendment to raise the state's tax rate on "unearned income," such as capital gains, dividends, and interest, from 5 percent to 9 percent.
The proposal would have left the state income tax at 5 percent and included exemptions for earnings by seniors and lower-income residents. The amendment's sponsor, Rep. Mike Connolly, a Cambridge Democrat, said it would mostly affect the tax rate of the top 1 percent of earners in Massachusetts, who make above $766,000 a year and had disproportionately benefitted from the federal tax cuts passed in 2017.
Still, according to Connolly, the proposal would raise $1.7 billion in new, "progressive revenue" each year, which he said could be put toward stopping the proposed MBTA cuts, as well as addressing homelessness, paying for recent education funding reforms that had been somewhat derailed by the pandemic, and replenishing the state's "rainy day" fund, which is currently being used to balance the budget.
"It would allow us to access this new revenue right now, during the COVID-19 pandemic, when support for these vital programs will be the difference between life and death for our most vulnerable residents," Connolly said in his prepared remarks Wednesday.
However, the vast majority of his colleagues apparently disagreed; according to the State House News Service, all 31 of the chamber's Republicans and a majority of Democrats voted against Connolly's amendment. Rep. Mark Cusack, a co-chair of the Revenue Committee, argued that the House already passed a pre-pandemic transportation revenue bill back in March and was still waiting for the Senate to act.
"Frankly, in order to pass revenue, we need a dance partner, and we don't have one," Cusack said, according to the State House News Service.
That bill, which was estimated to generate $522 million to $612 million a year, included increasing the gas and diesel taxes, hiking fees on ride-hailing companies like Uber and Lyft, and changing the structure of the corporate excise tax.
However, leaders in the Senate appear intent on utilizing "one-time" revenue sources to fill the projected $3.5 billion statewide gap — including roughy $1.5 billion each from the state's rainy day fund and from various federal funds.
"There are always those in the Legislature that are looking to increase tax revenue, to make tax revenue 'more progressive,'" Sen. Michael Rodrigues, the chair of the Ways and Means Committee, told Bloomberg Baystate Business in a radio interview Tuesday, when asked about the prospect of raising the tax rate on capital gains and corporations.
"We do not plan on utilizing any new tax revenue in order to balance this budget, at least new broad-based taxes," Rodrigues said, specifically ruling out any hikes to the corporate, income, or capital gains tax rates.
Republican Gov. Charlie Baker has also expressed opposition to raising any broad-based taxes during the COVID-19 crisis, though his own budget proposal does include a more narrow tax increase on opioid manufacturers. And as Rodrigues noted Tuesday, neither of legislative chambers, where Democrats hold a veto-proof majority, have advanced those type of taxes that progressives have called for in response to the pandemic.
"None of those will be supported — I'll just speak for myself — by the Senate Committee on Ways and Means," he said, later adding that legislators were "cautiously optimistic" that additional federal coronavirus relief would be forthcoming in the near future following last week's election.
Get Boston.com's browser alerts:
Enable breaking news notifications straight to your internet browser.