Politics
Elizabeth Warren says she will vote against waiver for Biden's defense secretary pick
"I opposed a waiver for Gen. Mattis, and I will oppose a waiver for Gen. Austin."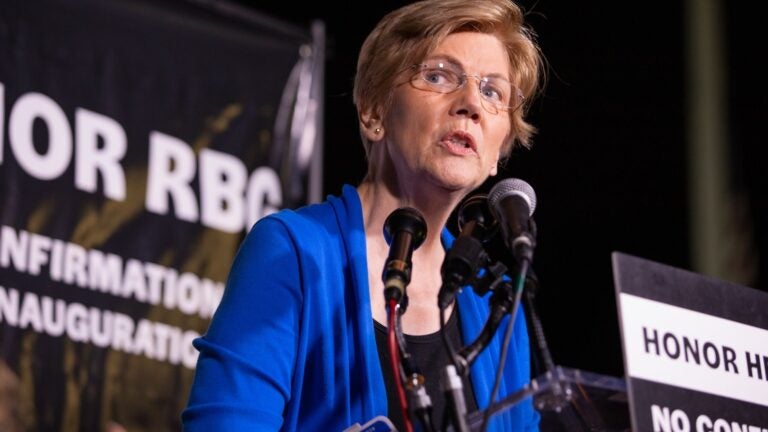 Sen. Elizabeth Warren says she has "great respect" for Gen. Lloyd J. Austin III, the retired four-star general that President-elect Joe Biden has nominated to be the next defense secretary.
However, the Massachusetts Democrat plans to vote against the congressional waiver needed to confirm Austin to the position.
Austin, who last served as the commander of U.S. Central Command, would be the first Black person in the country's history to lead the Pentagon, following a four-decade career in the military. However, federal law prohibits former military officials from serving as defense secretary — due to long-standing concerns about upholding civilian control of the armed forces — within seven years of finishing active duty.
Austin retired in 2016, meaning that the House and Senate would need to approve a waiver to allow him to become defense secretary. Only twice in United States history has such waiver been granted — once in 1950 for Gen. George Marshall and once in 2017 for Gen. James Mattis — and Warren voted against it last time she had the opportunity.
According to The Hill, she doesn't plan on making an exception for Austin.
"I have great respect for Gen. Austin," Warren told reporters Tuesday. "His career has been exemplary, and I look forward to meeting him and talking to him more, but I opposed a waiver for Gen. Mattis, and I will oppose a waiver for Gen. Austin."
Warren elaborated on her reasoning in 2017 following Mattis's nomination.
"Americans have always been skeptical of concentrated government power, and concentrated military power is at the top of the list," she said in a statement at the time. "Civilian control of the military is so essential to the effective functioning of any democracy that we often take it for granted — but we shouldn't. As elected civilian leaders, we have a responsibility not to chip away at this principle without a very compelling reason."
Warren noted that the original minimum 10-year separation period, which was reduced to seven years in 2008, was enacted in 1947 by a Congress that "had just lived through World War II."
"They knew they were excluding many qualified officers," she said. "But they did it anyway — to ensure that such leaders would have time to transition from the perspective of a soldier to the perspective of a civilian, to reduce their attachment to one particular service branch, and to make clear that the military itself comes second to its civilian leaders."
Warren isn't the only Democrat uncomfortable about making such waivers a pattern. According to the Washington Post, a number of other Democrats also expressed concern Tuesday. However, several Senate leaders — including the top Republican and Democrat in the Senate Armed Services Committee, on which Warren also serves — have signaled openness to waiving the law.
Biden himself acknowledged the obstacle presented by the seven-year rule, but urged Congress to give Austin the same treatment it gave Mattis. In a series of tweets Tuesday, incoming White House communications director Jen Psaki said that both Biden and Austin "believe in strong and empowered civilian voices and perspectives shaping the Department of Defense's policies alongside military leaders, and ensuring that our defense policies are accountable to the American people."
"Given the immense and urgent threats and challenges our nation faces, he should be confirmed swiftly," the Democratic president-elect wrote in an essay Tuesday in The Atlantic. "The fact is, Austin's many strengths and his intimate knowledge of the Department of Defense and our government are uniquely matched to the challenges and crises we face. He is the person we need in this moment."
Get Boston.com's browser alerts:
Enable breaking news notifications straight to your internet browser.