Politics
Joe Kennedy III calls on Joe Biden to extend eviction moratorium for the duration of the pandemic
"Inaction would only multiply the harms these families are already facing and leave them further at the mercy of COVID-19's wrath."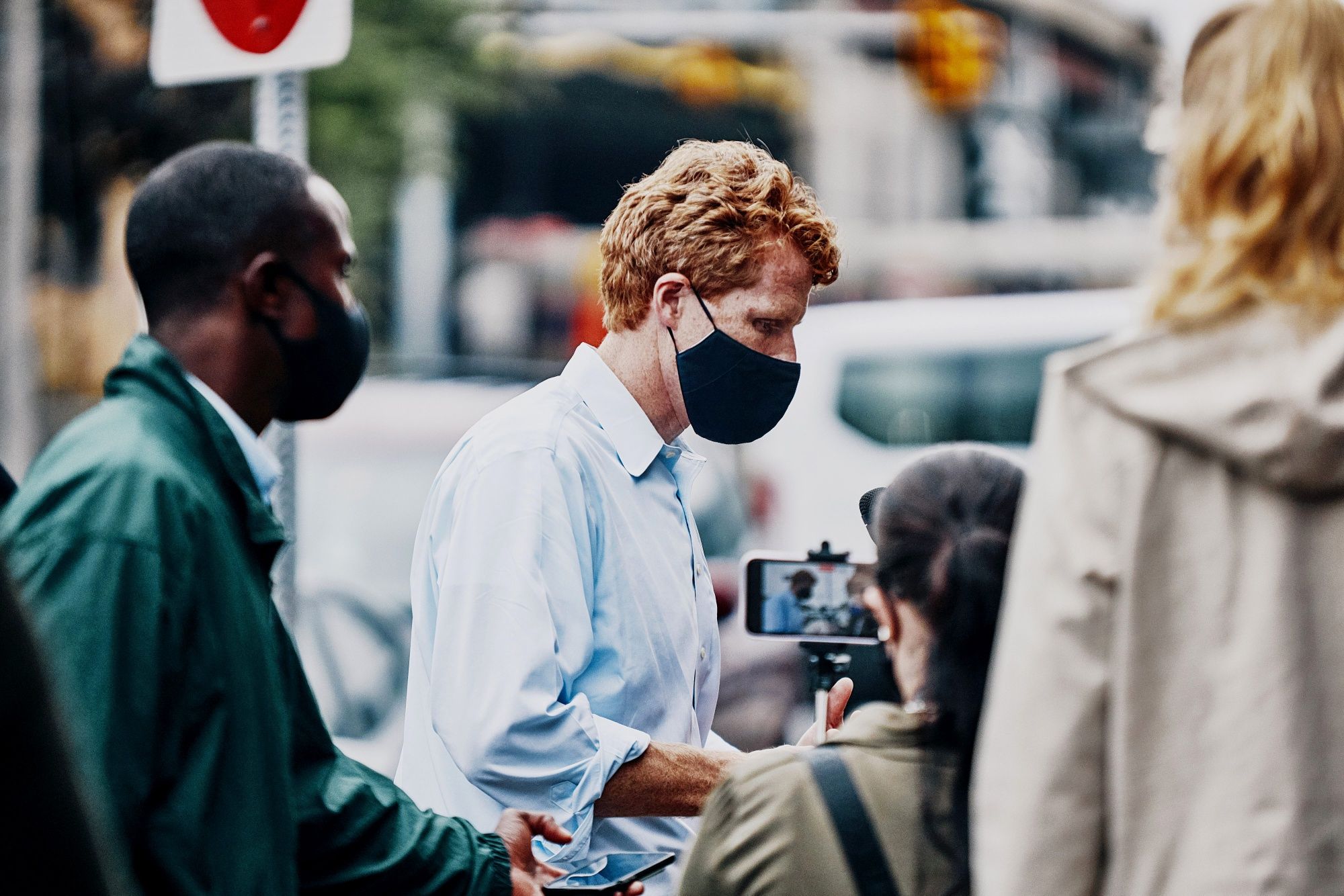 The federal moratorium on coronavirus-related evictions is getting extended for another month, as part of the wide-ranging pandemic relief bill passed by Congress on Monday.
Rep. Joe Kennedy III says it's hardly enough.
In a letter Tuesday, the outgoing Massachusetts congressman called on President-elect Joe Biden to extend the national moratorium on his first day in office "for at least the remainder of the public health threat posed by the pandemic."
"With the federal eviction moratorium set to expire at the end of January 2021, inaction would only multiply the harms these families are already facing and leave them further at the mercy of COVID-19's wrath," read the letter, which was signed by seven other fellow House Democrats.
Thanks @RepJayapal @RepMGS @RepRaskin @RepBarbaraLee @EleanorNorton @RepSchakowsky + @RepDebDingell for helping me urge the Biden Administration to prioritize this, more rental assistance, and more legal aid on day one.

— Rep. Joe Kennedy III (@RepJoeKennedy) December 22, 2020
Originally set to expire at the end of this month, the Center for Disease Control and Prevention's moratorium is set to be extended until Jan. 31, 2021, under the compromise COVID-19 relief bill sent to the desk of Republican President Donald Trump, who is expected to sign it this week.
But according to Kennedy, additional action is needed from the incoming Democratic president. While the CDC ban is more limited than the previous state-level moratorium in Massachusetts and has been ignored in some places, housing advocates are fearful of a wave of renters being ejected from their homes when it expires this winter.
After the Massachusetts moratorium expired in October, researchers reported a noticeable rise in eviction cases.
According to the CDC, evictions threaten to increase the spread of COVID-19. The moratorium protects those who cannot pay rent due to a "substantial loss of household income" or medical expenses and have no other housing options.
"Housing stability helps protect public health because homelessness increases the likelihood that people may move into close quarters in homeless shelters or other settings," says a CDC document. "These crowded places put people at higher risk of getting COVID-19. People who are homeless and not in a shelter also have increased risk of severe illness from COVID-19."
With national COVID-19 infections, hospitalizations, and deaths at an all-time high, housing advocates estimate that there are 14 million households at risk of eviction. Kennedy and his colleagues also framed the subject as a racial justice issue, noting that Black and Latino families are twice as likely to be renters as white families.
In the letter to Biden, the group also asked the incoming administration to re-establish the Justice Department's Office for Access to Justice — which was closed under Trump in 2018 — in order to increase access to legal aid, as part of a larger effort to make civil legal assistance more available for low-income Americans.
Kennedy, who is leaving Congress after four terms following his unsuccessful Senate primary campaign, is a co-chair and co-founder of the House's Access to Legal Aid Caucus. A former legal aid volunteer himself, the Newton Democrat has proposed guaranteeing the right to a lawyer in civil cases involving basic needs, such as shelter.
"The first reason given in its Preamble for establishing our United States Constitution is to 'establish justice,' and engraved above the front entrance to the U.S. Supreme Court are the words 'equal justice under law,'" read the letter Tuesday. "Yet these imperatives, essential to our democratic system of government, are too often defined by one's ability to pay for justice by having counsel by their side during their time of greatest need."
Get Boston.com's browser alerts:
Enable breaking news notifications straight to your internet browser.