Politics
Mass. Legislature passes 'Laura's Law,' named for woman who died after she couldn't get inside hospital ER
"Celebration isn't the right word for me tonight. It can't be with Laura's death. But I am relieved that the right thing has happened."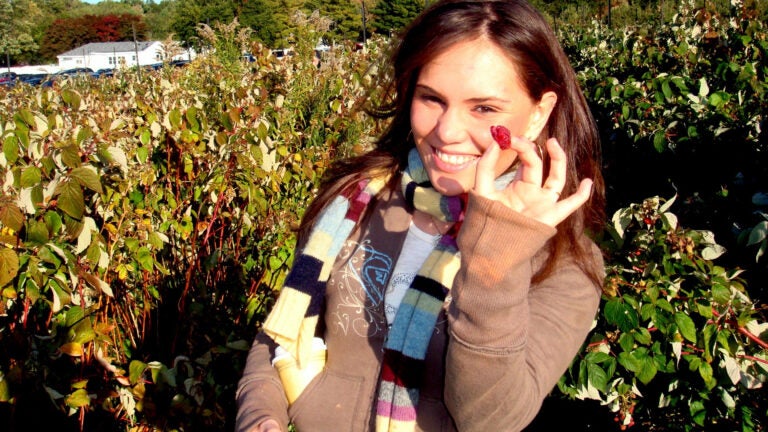 A bill that would regulate and standardize lighting, way-finding, and other elements of patient access at hospitals in Massachusetts is headed to Gov. Charlie Baker's desk after being approved by the state Legislature early Wednesday. 
The legislation, known as "Laura's Law," is named for Laura Levis, who died in 2016 at the age of 34 outside CHA Somerville Hospital. She'd gone to the hospital for treatment of an asthma attack, but found a well-lit entrance door to the emergency room was locked. She called 911 for help, but by the time firefighters located her, she had collapsed on a bench outside in cardiac arrest. She died several days later. 
Her husband, Peter DeMarco, has been advocating for state-level changes since her death, pushing for measures that would prevent such barriers to emergency room access in the future.
"All it takes is for you to lose one coin flip when you're in an emergency, when you're in a crisis and you're going for emergency help," DeMarco told Boston.com in 2019. "All you need is for one thing to go wrong. One door to be locked or one sign to be missing or one light bulb to be out … to prevent you from getting emergency help as quickly as you should … It's why I feel this bill is so important because there are currently no standards for any of these elements at hospitals. Every hospital does what it feels it should, but there are no state standards. There are no best practice standards that are enforced."
In the days and hours leading up to the final, marathon meeting of the Legislature to close out their two-year session, DeMarco urged supporters of the bill to contact lawmakers and help put pressure on moving the bill forward. 
By Monday night, two lawmakers had received 400 emails and 300 phone calls about the bill.
During Wednesday's predawn hours, the measure passed and DeMarco shared the update along with words of thanks to the "army" of supporters he said made the difference in ensuring the law's approval.
He expressed hope that getting Baker to sign the bill into law will be an easier task than the two years of pushing for the legislation's approval. 
"Celebration isn't the right word for me tonight," he wrote. "It can't be with Laura's death. But I am relieved that the right thing has happened. I hope you all can share in that feeling.
"I love you, Laura. So much," he said, ending his message with a photo of the two of them on a mountain. 
Get Boston.com's browser alerts:
Enable breaking news notifications straight to your internet browser.