Politics
What to know about Ben Downing, the former Massachusetts state senator who just announced a campaign to be governor
"I lived what it meant to be an afterthought in the state's political power circles."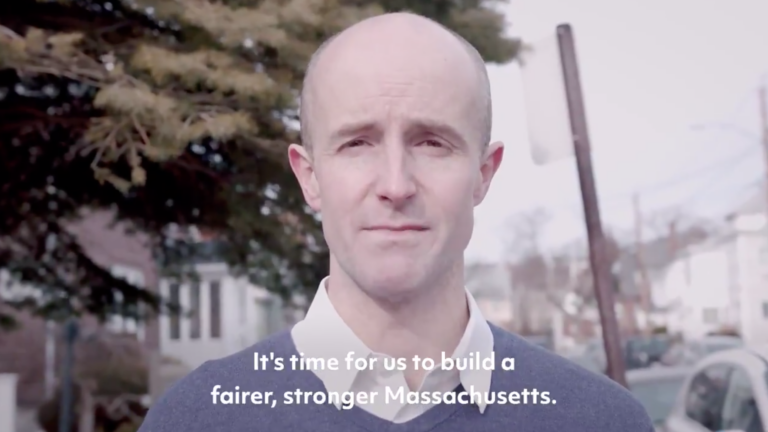 With the 2021 campaign to be Boston's next mayor just heating up, the 2022 race to be Massachusetts governor is also now officially underway.
Ben Downing, a 39-year-old Democrat and former state senator, became the first person Monday to officially declare their gubernatorial candidacy, calling for more "urgent" leadership in Massachusetts, particularly in the wake of the COVID-19 pandemic.
As a Pittsfield native turned East Boston resident, Downing said in a statement that he has "spent my life in communities that have had to fight harder than they should to get fair representation, equitable access to resources, and attention from Beacon Hill."
"So I know what a difference state leadership makes," he said. "And I know we need better than what we are getting right now."
Republican Gov. Charlie Baker has not publicly said whether he intends to run for a third term, making Downing the first candidate to enter the 2022 race.
He likely won't be the only one. Harvard professor Danielle Allen announced in December that she was officially exploring a gubernatorial bid as a Democrat herself. Massachusetts Attorney General Maura Healey, who has increasingly criticized the popular incumbent governor over the past year, has also been the subject of speculation about whether she will run.
But as of Monday, with 638 days to go until the 2022 election, Downing has the field to himself.
My name is Ben Downing. I am the son of Pam and Gerry, husband to Micaelah, and dad to Eamon and Mac. Today, I am proud to announce that I'm running for Governor to build a fairer, stronger Massachusetts. pic.twitter.com/Zq722FEVXy

— Ben Downing (@BenDowningMA) February 8, 2021
Downing is the son of former Berkshire County District Attorney Gerard Downing, who died in office from a heart attack in 2003. He also lost his younger brother to a genetic heart disease in 2012. In a campaign video released Monday morning, Downing said the tragedies "deepened my empathy and fueled my sense of urgency."
Elected to the Massachusetts Senate in 2006 at the age of 24, he represented the state's largest geographic district covering the westernmost cities and towns along the border of New York.
As a Pittsfield native, Downing said he lived through the "legacy of industry that created jobs, but sacrificed our environment and public health, then left us to clean up," alluding to the decades-long effort to address the contamination of the Housatonic River by General Electric. He forged an environmentalist reputation in the state Senate with a focus on clean energy and climate change. His campaign also cited his efforts to "rebuild our urban and rural economies, reduce poverty and hunger, strengthen our state ethics laws, and expand protections for transgender individuals."
Downing chose not to seek a sixth term in 2016 and joined the solar energy company Nexamp, continuing to advocate for increased investment in renewable energy.
Since leaving office, Downing has also been a vocal critic of Baker's management of state agencies, from the MBTA to the RMV to the Department of Children and Families.
Focus on the record – Being Governor isn't just about solving single specific issues at agencies. But even by that limited measurement, @MassGovernor is coming up short #mapoli https://t.co/Itz1APMyqA

— Ben Downing (@BenDowningMA) December 22, 2019
In recent weeks, Downing has also spoken out against Baker's veto of a climate change bill and highlighted widespread issues with the state's fledgling COVID-19 vaccine rollout, including the lack of sites in parts of Western Massachusetts and communities of color.
"I lived what it meant to be an afterthought in the state's political power circles," he said Monday. "Now, as an East Boston resident, I'm part of a new community just as familiar with being written off."
In his campaign video, Downing said the pandemic was an opportunity to "loudly proclaim that we value people over special interests and that we will emerge from this crisis more resilient."
"We've lost a lot — people close to us, livelihoods, and small businesses," he said. "Those losses hurt more because they reveal how our leaders failed to build a community and an economy that works for everyone everywhere, that tackles racial justice and climate change. Growing up, my family reminded us that too many people don't get the opportunities we did, and we have a responsibility to change that."
Get Boston.com's browser alerts:
Enable breaking news notifications straight to your internet browser.