Politics
Boston councilors seek to provide city employees paid leave for loss of pregnancy
"It's the type of thing that few people talk about, but so many people have endured."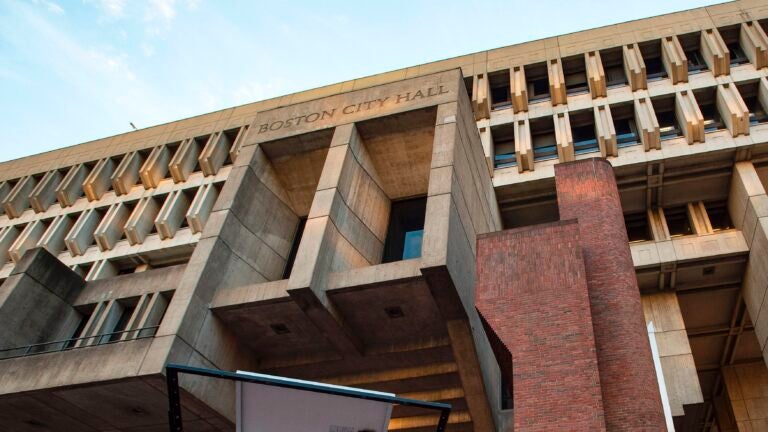 A trio of Boston city councilors is seeking to extend the city's paid parental leave policy for its employees to those who have experienced a loss of pregnancy.
Councilors Lydia Edwards, Michelle Wu, and Annissa Essaibi George on Wednesday filed an amendment to a city ordinance that currently allows up to 12 weeks paid leave for parents of newborns and recently adopted children, and those who have experienced a stillbirth.
The councilors are seeking to amend the language of the law to state "loss of pregnancy," thereby covering miscarriages, terminations, instances involving dilation and extraction, and other situations under the policy.
"Otherwise would-be parents, who have lost their pregnancy, have to use sick leave or vacation leave, and I don't find that that is appropriate or fair," Edwards said. "I think this makes us more equitable. This makes us stronger as a city and acknowledging that there's a loss of pregnancy and that a person may, they're not required (to), but they may need to take leave in order to deal with that."
Workers' rights to take time off to process such a loss recently generated discussion online after lawmakers in New Zealand voted last week to pass a law allowing three-day paid leave following a miscarriage or a stillbirth.
Essaibi George said adopting the policy locally is a "common sense change that will have a beneficial impact on all our city's employees."
"Whether you realize it or not, we all know someone who has experienced the loss of a pregnancy," she said. "I know this to be a physically, emotionally, and mentally exhausting experience that is often kept secret, and those experiencing it are often unable to get the care they need."
Councilor Matt O'Malley learned firsthand.
O'Malley, who welcomed his first child last year, said he and his wife experienced a miscarriage two years ago.
"It was absolutely devastating," said O'Malley, who grew emotional as he recalled that time. "And it's the type of thing that few people talk about but so many people have endured."
Under the paid leave policy, city employees are entitled to 100 percent of their base wages for the first four weeks, then 75 percent of their wages the following four weeks, and 50 percent the last four weeks.
Wu was among the councilors who introduced the city's first parental leave policy in 2015. Former Mayor Marty Walsh expanded the measure earlier this month to include 12 weeks instead of the previously allotted total of six.
"It's incredibly important to take on this new piece as well," Wu said.
The ordinance was assigned to the Committee on Government Operations for review.
Get Boston.com's browser alerts:
Enable breaking news notifications straight to your internet browser.