Politics
Jon Santiago snags an endorsement in the race to be Boston mayor from Marty Walsh. No, not that Marty Walsh.
The former mayor's cousin, who now leads his old union, is also named Marty Walsh.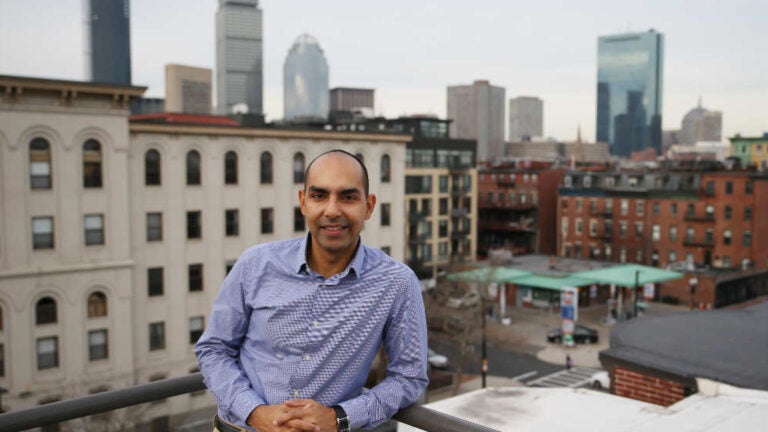 Former Boston mayor Marty Walsh said he won't make an endorsement in the 2021 race to succeed him for a full term as mayor.
But that isn't keeping other Marty Walshes out of the race.
Mayoral candidate and state Rep. Jon Santiago landed an endorsement Friday afternoon from Walsh's old construction union, Laborers Local 223, which is now led by the former mayor's cousin, who is also named Marty Walsh.
"The relationship between the building trades and the mayor of Boston and the future development of our city is essential, and we know that Jon Santiago is the leader that will continue that tradition of partnership," Marty Walsh, the business manager of Local 223 (and not the former mayor), said in a statement Friday, pledging the union's support for Santiago's campaign.
Walsh, the former mayor and now U.S. labor secretary, was a member of Local 223 for decades. After joining the union when he was 21, he later served as its president until he was elected mayor in 2013. He is the the first union member to serve as labor secretary in nearly half a century.
However, in a statement Friday, Santiago said that Marty Walsh, the business manager of Local 223, has also become "one of the most respected labor leaders in our state and city," though he did face some scrutiny in 2015 for reportedly cursing at an opponent of Boston's abandoned bid for the 2024 Olympics.
"I am humbled to have his trust and support of him and his members," Santiago said. "The partnership between labor and the mayor of Boston is not only tradition, but essential to ensuring working people across our city have a voice at our collective table when it comes to building our city back, stronger than before."
The support of the 1,700-member union is the first labor endorsement for Santiago, who himself was a union member at Boston Medical Center.
It is also the first major endorsement in the race by a Marty Walsh, of which there are many in the Irish-heavy Boston area.
Marty Walsh, the Local 223 business manager is also not to be confused with Marty Walsh, the local political consultant, who President Joe Biden mistakenly congratulated after Marty Walsh, the former mayor, was elected to his first term in 2013.
"We're a dime a dozen in Boston,'' Marty Walsh, the political consultant, told The Boston Globe at the time. "I probably know eight Marty Walshes.''
Get Boston.com's browser alerts:
Enable breaking news notifications straight to your internet browser.