Politics
White House gives Massachusetts a C- grade on infrastructure report card
For "decades," Massachusetts has "suffered from a systemic lack of investment," the report card said.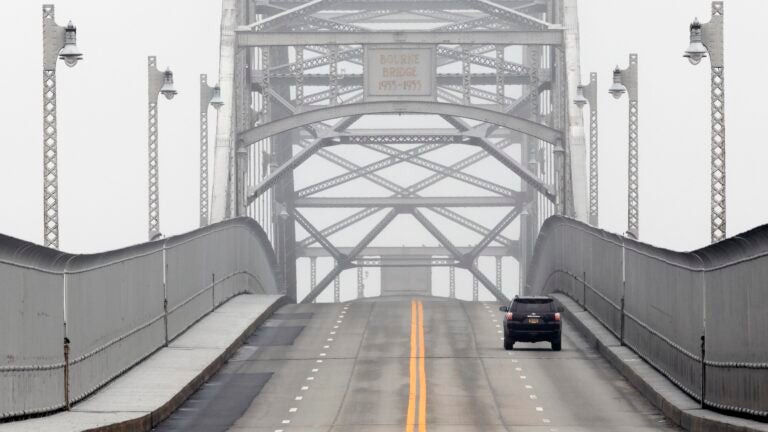 The bad news is that Massachusetts didn't exactly get a sterling grade from the White House for its overall infrastructure.
The other bad news is that neither did anyone else.
As part of a state-by-state fact sheet released Monday to promote President Joe Biden's infrastructure plan, White House officials gave Massachusetts a C- grade on its "Infrastructure Report Card," citing worsening traffic, outdated public transit, and a "lack of available and affordable housing." The report card said that Massachusetts, like every state mentioned in the analysis, had "suffered from a systemic lack of investment" for "decades."
In fact, no state got better than a C+ grade. Seven states and Puerto Rico received grades ranging from D+ to D-, and a handful received no grades.
Even as some critics have begun to push back against the narrative that the country's transportation infrastructure is "crumbling," the White House report card found that Massachusetts alone has 472 bridges and over 1,194 miles of highway in poor condition.
"Since 2011, commute times have increased by 10.9% in Massachusetts and on average, each driver pays $620 per year in costs due to driving on roads in need of repair," the report card said, touting the $600 billion in Biden's bill devoted to improving transportation infrastructure, "including $115 billion (for) repairing roads and bridges."
The report card also notes that public transit riders in Massachusetts already spend an additional 52.9 percent of their time commuting, disproportionately affecting non-white households, which are twice as likely to use public transportation. Additionally, nearly a quarter of trains, buses, and other transit vehicles in Massachusetts are past their "useful life." Biden has called for $85 billion from the bill to go toward modernizing and expanding public transit.
Local officials and advocates are already clamoring to secure funding from the $2 trillion proposal for big projects, like replacing the Cape Cod bridges or expanding public transit.
However, the White House's infrastructure proposal — which awaits amendments and votes in Congress — isn't just about transportation.
It also plans to make broad investments in the country's energy, water, broadband, and housing infrastructure.
According to the White House, around 478,000 renters in Massachusetts are "rent burdened," meaning they spend more than 30 percent of their income on rent. The report card also says the state's drinking water infrastructure needs $12.2 billion in additional funding. And it points to a dearth of internet options, with 2.5 percent of state residents in areas where this is no broadband infrastructure that provides minimally acceptable speeds.
With Biden also pledging to invest in schools and child care, more than half of Massachusetts residents live in a so-called "childcare desert," the report card says.
The report card also touches on a subject that Massachusetts Gov. Charlie Baker has suggested is an overlooked aspect of infrastructure: climate resiliency. During a press conference last month, Baker said he hoped the federal government would make a "pretty significant investment in resiliency," noting that much of the state's infrastructure was "designed for a different day."
"We have far more storms than we used to have, and the storms we have are far more severe than they used to be," Baker said, adding that "resiliency is how you save money in the long run."
According to the White House report card, Massachusetts experienced 14 "extreme weather events" between 2010 and 2020, costing the state "up to $5 billion in damages." It notes that Biden's plan calls for $50 billion to improve infrastructure resiliency and support disaster recovery efforts.
Get Boston.com's browser alerts:
Enable breaking news notifications straight to your internet browser.