Politics
Boston councilors are revisiting proposed limits on tear gas, rubber bullet use after Walsh veto
"This for me has always been simple — that we should do this."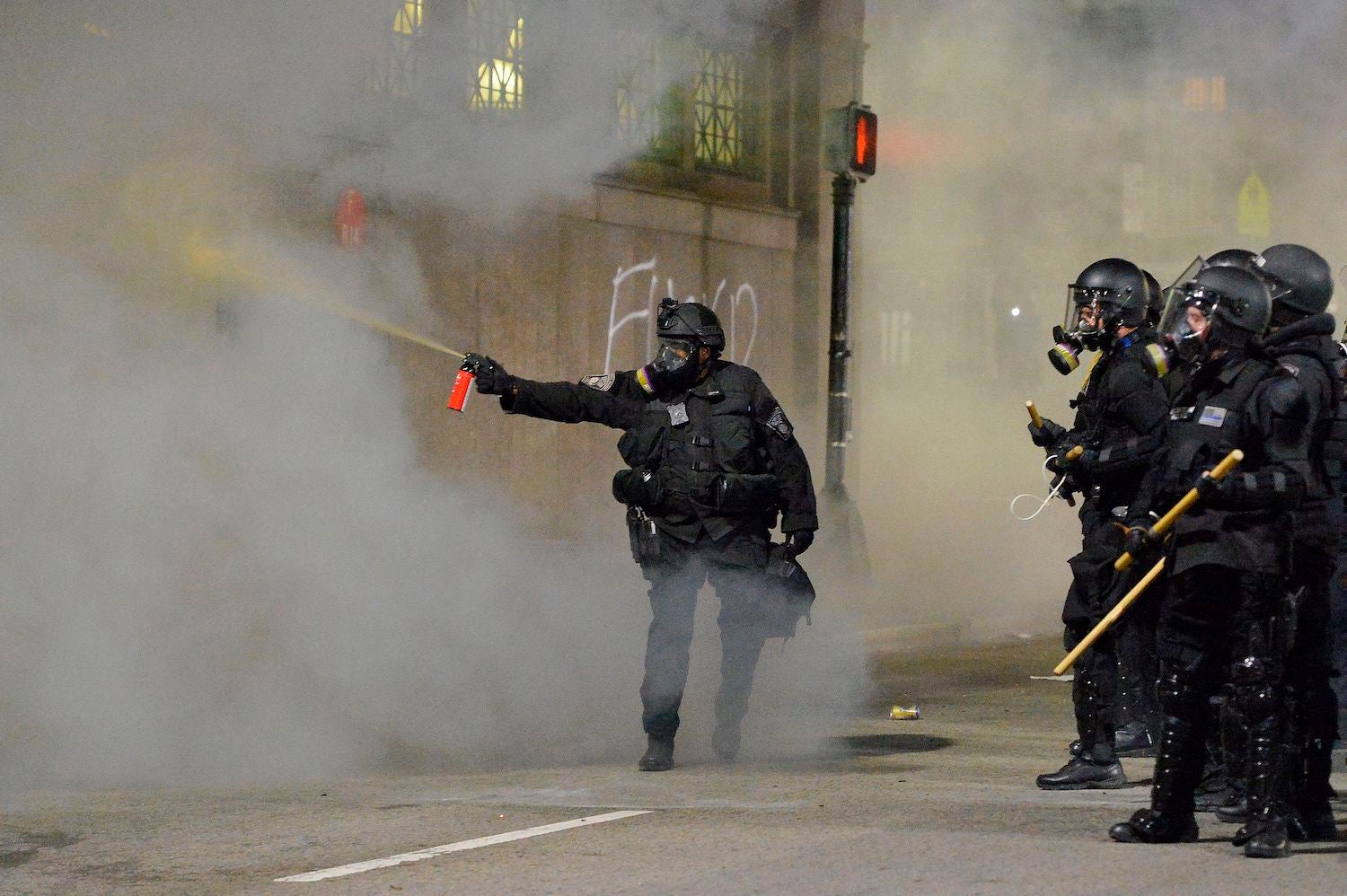 With a new administration in the mayor's office, Boston city councilors are revisiting a proposed ordinance to limit when Boston police use crowd control agents like tear gas, rubber bullets, and pepper spray that former Mayor Marty Walsh vetoed earlier this year.
Councilors say they don't expect that happening again, under acting Mayor Kim Janey's tenure.
"She is in support of this … and they intend to sign this legislation if and should it reach their desk again," said co-lead sponsor Councilor Ricardo Arroyo at a working session on Friday.
The proposal, introduced last year and re-filed in early March, seeks to limit when police can use kinetic impact projectiles and chemical crowd control agents on crowds larger than 10 people, particularly those who are protesting or demonstrating.
Under the ordinance, an on-scene police supervisor of at least the rank of deputy superintendent can authorize the use of the crowd control agents so long as he or she has personally witnessed violence or property destruction and has determined other methods will not quell the situation.
Police would be required to give two separate warnings at least two minutes apart over a loudspeaker before the weapons are used and must order the crowd to disperse beforehand.
The City Council voted 8-5 to support the ordinance in December, despite criticisms from then-Police Commissioner William Gross, who wrote to councilors the day before they approved the proposal.
Gross, in a letter, wrote about concerns surrounding the ordinance's practicality, writing that it "sets an impossibly high burden to operationalize in real time."
But Arroyo and fellow co-sponsor Councilor Andrea Campbell said police did not offer amendments to the proposal, despite it sitting in committee for months.
A Boston Police Department representative was not present at Friday's working session, a meeting where councilors go over the specifics of a proposal and offer tweaks, piece by piece.
Police were also absent at a separate hearing last month to discuss the city's progress in rolling out law enforcement reforms.
"It's a disappointment," said Councilor Lydia Edwards, who chairs the council's Committee on Government Operations. "We're ready to work, and we're ready to … put in good faith and work on a piece of legislation. I'm really disappointed the Boston Police Department is not here."
Campbell said she hopes more councilors will support the measure on the second go-around.
"It is reasonable. It's not an absolute ban," Campbell said. "It establishes, I think, or codifies what the department already says is existing policy and practice, and so if that's the case, this for me has always been simple — that we should do this."
The Somerville City Council last week passed a similar ordinance, although the regulation outright bans the use of tear gas by police and sets limits on the use of pepper spray, projectiles, and other agents, The Somerville Journal reports.
Get Boston.com's browser alerts:
Enable breaking news notifications straight to your internet browser.