Politics
UMass/WCVB poll finds Americans blame Trump most for violence at the Capitol
Blame varies, however, among Democrats and Republicans, according to the poll.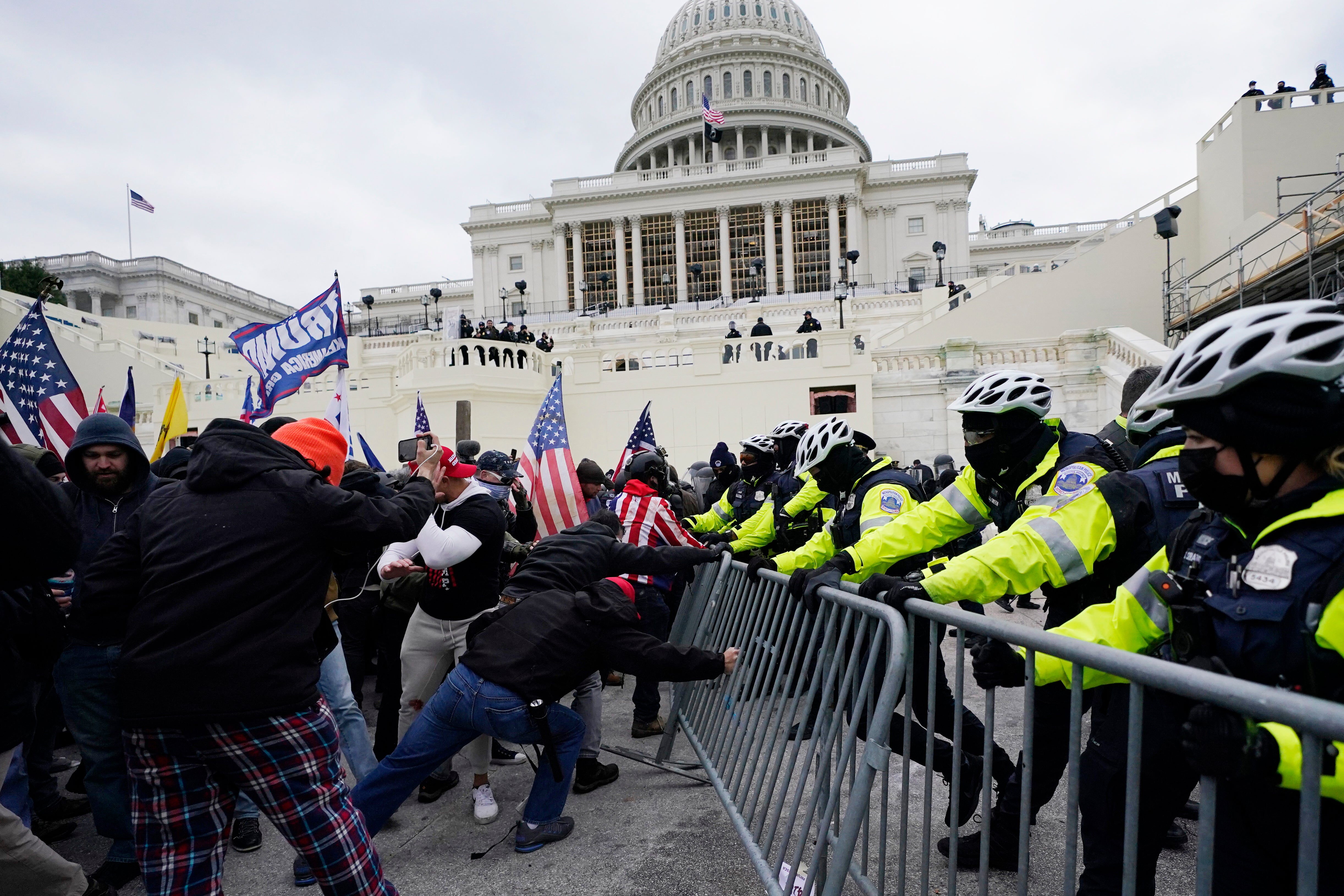 A new national poll conducted by UMass Amherst and WCVB shows a plurality of Americans blame former President Donald Trump for the violence that unfolded at the U.S. Capitol on Jan. 6.
Among the 1,000 people surveyed, 45 percent viewed Trump as the most responsible for the deadly insurrection, although the results, released Tuesday, indicate that viewpoint was not shared across party lines.
Seventy-nine percent of Democrats surveyed pointed a finger at Trump, as did 32 percent of independents, according to a UMass press release. However, 31 percent of Republicans surveyed blame the Democratic Party, 22 percent blame Antifa, and 16 percent blame the U.S. Capitol police.
Democrats were also found to more likely refer to the incidents as a "riot," "insurrection," and "coup," while 70 percent of Republicans deemed the affair a "protest."
The storming of the Capitol left five dead. Two U.S. Capitol police officers who worked that day have since committed suicide.
"A little over 100 days since the shocking events that resulted in five deaths, scores of injured police officers, millions of dollars of damage to the U.S. Capitol and the temporary delay in the certification of the presidential election, close to 6-in-10 Americans describe the event as a 'riot,'" Tatishe Nteta, associate professor of political science at UMass Amherst and director of the poll, said in a statement. "Partisanship is a lens by which we see the political world, however, and unsurprisingly partisanship plays a central role in the ways that Americans describe the events that took place on Jan. 6."
While Trump received the most blame among those surveyed overall, 16 percent of total respondents blame the Democratic Party, 11 percent blame white nationalists, another 11 percent blame Antifa, 8 percent blame the Capitol Police, 6 percent blame the Republican Party, 4 percent blame President Joe Biden, and 1 percent indicated former Vice President Mike Pence was responsible for the violence.
Where Americans are apparently generally more on the same page is their feelings on continuing the effort by federal law enforcement to identify, arrest, and charge those who participated in the violence.
Fifty-two percent of respondents said they "strongly support" continuing the effort, while another 13 percent indicated they "somewhat support" it and an additional 13 percent said they neither support nor oppose it.
Only 10 percent of respondents indicated they "strongly oppose" and 7 percent said they "somewhat oppose" continuing the effort. Five percent said they didn't know how they felt.
The poll, conducted between April 21 and 23, has a 3.4 percent margin of error.
Get Boston.com's browser alerts:
Enable breaking news notifications straight to your internet browser.